Ex-Prison Worker Joyce Mitchell Says She 'Had No Intention Of Ever Showing Up' To Join 2 Escaped Convicts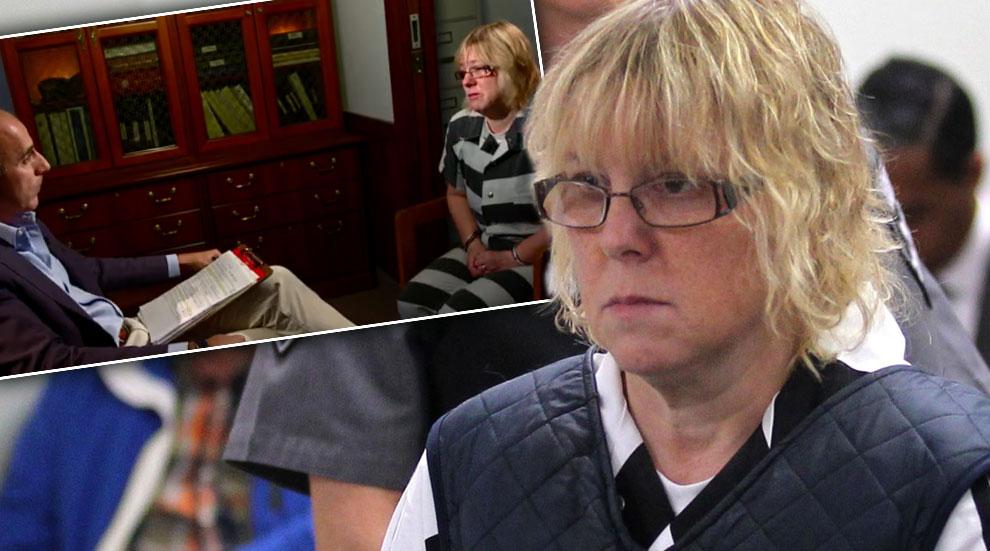 Joyce Mitchell, the prison worker who helped two inmates escape in June, said she had "had no intention of ever showing up" to meet the men right after their jailbreak.
Mitchell, who admittedly hid tools inside ground beef to help Richard Matt and David Sweat escape New York's Dannemora's Clinton Correctional Facility in June, told the TODAY Show's Matt Lauer Friday that she no-showed a planned rendezvous out of fear that the men, both convicted killers, would murder her and her husband.
Article continues below advertisement
Mitchell, who supervised the tailor shop at the prison, told Lauer that Sweat -- who's been cooperating with authorities since he was captured -- lied when he claimed she suggested the men kill her husband Lyle.
Matt had spearheaded a plan in which she would have drugged her husband with pills he provided her with, Mitchell said, and brought him on the getaway.
Mitchell said she played along with the plan because she was already "in so far" that she "had to just keep going along with it," adding that "when Mr. Matt brought me the pills, they were in my drawer at work.
Watch the Video on RadarOnline.com
"And I took 'em home and I flushed 'em."
Mitchell avoided Matt after he informed her, "Tonight's the night" of the escape -- and "was scared" at that point, she said.
"I prayed and prayed and prayed that they would get caught and no one would get hurt."
After the escape, and a brief hospital stint, Mitchell said she "was not completely honest with the state police at first," but eventually came clean and "started to tell the state police everything."
Article continues below advertisement
Mitchell praised her husband Lyle for standing by her throughout the ordeal. She said, "He's a very amazing man and he's a blessing from God for me.
"I love him with all my heart, and I'm not leaving his side."
As RadarOnline.com previously reported, Matt and Sweat spent 20 days on the run, spurring a manhunt that ended when Matt was fatally shot by authorities June 26, and Sweat captured and taken into custody June 28.
Mitchell, who's pleaded guilty to first-degree promoting prison contraband and fourth-degree criminal facilitation, faces between 26 months to seven years in custody when she's sentenced Sept. 28.