John Stamos Said He Entered Rehab After 'A Very Difficult Time' Following His Mother's Death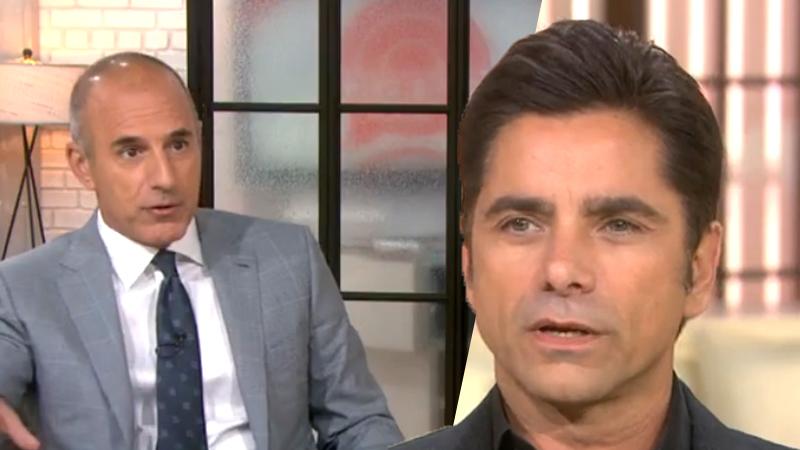 John Stamos addressed his recent stint in rehab while appearing on the TODAY show Monday, saying he knew "it was time" to seek help with his demons.
"I'm good -- I feel better than I have in a decade -- I'm very, very good," the 51-year-old TV heartthrob told host Matt Lauer about the rehab stint, which came shortly after he got a DUI this past June in Beverly Hills.
The Fuller House star, asked by Lauer what might have preceded his stormy times, said that his mother's death last year made for "a very difficult time" in his life. (In the wake of Stamos entering rehab this summer, sources close to the actor said that he's "had a drinking issue for years, but it escalated" in recent times.)
Article continues below advertisement
"She was the love of my life," he said of his late parent Loretta Phillips Stamos, who passed away at 75 in September of 2014.
Watch the video on RadarOnline.com
Stamos said his growing awareness of his issues, combined with having some free time from work, cleared a path for him to seek treatment.
"I had this moment, I had some time off and I had a decision to make," he said. "And I took advantage of the time and I made a choice and I'm just so grateful that I did."
Stamos, who said he had contemplated seeking treatment in the past, said he was well supported by friends and family when he made the commitment to clean up.
"I had such goodwill behind me and I really feel lucky ... people were like, 'Hey John, just go get healthy and we love you,'" he said. "And it was time, so I'm glad I did it."
Fuller House is slated to hit the airwaves sometime next year, iMDb reports.