Bad Dad? Joe Giudice's Sister-In-Law Defends His Parenting: "He's Usually At Home With The Girls'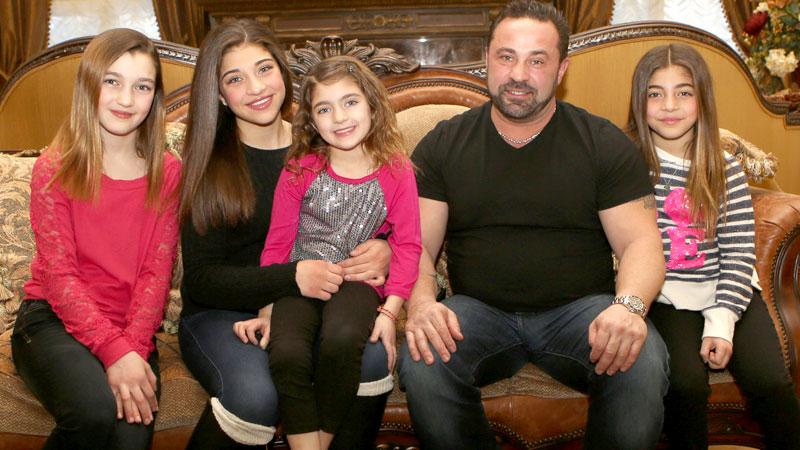 He's no monster dad!
Despite his late-night dates with young women and boozy Jersey Shore parties, Joe Giudice is a good father, his sister-in-law insists to RadarOnline.com.
"He's usually at home with the girls," says Sheila Giudice, the wife of Joe's brother Pete.
Joe, who is the primary caretaker to daughters Gia, 14, Gabriella, 10, Milania, 9, and Audriana, 5, while wife Teresa finishes up her prison sentence for fraud charges, is concentrating on getting his girls ready for a new school year.
Article continues below advertisement
"Joe's just taking it day by day," Sheila insists. "He's looking forward to Teresa coming home so they'll have some time together."
The Real Housewives of New Jersey star, 43, will be released in December after nearly a year behind bars, but the family will only be complete for a fleeting moment. Joe will begin his 41-month sentence soon after his wife arrives home.
As for the looming prison stint, Sheila says the father of four, 43, isn't wasting time focusing on bleak future.