Exclusive
Caught AGAIN! Joe Giudice Spotted At Jersey Bar With Another Woman While Heartbroken Teresa's Behind Bars -- See The Photo PROOF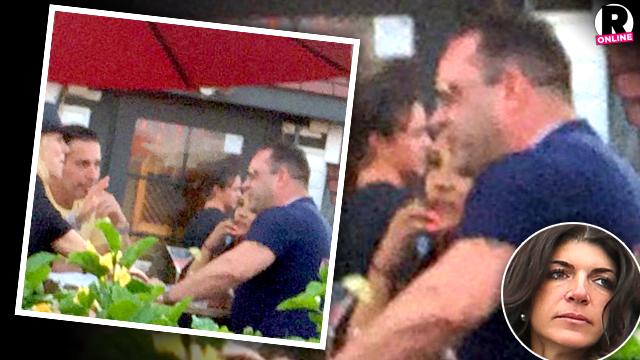 How much more can Teresa Giudice take? Her husband Joe Giudice was spotted out on the town with another woman yet again, RadarOnline.com has learned.
According to an eyewitness, Juicy Joe hit up the scene at Daddy O Hotel Restaurant & Bar on Long Beach Island in New Jersey, on the night of August 6.
Around 8 pm, "He was downstairs standing at the bar, with his sunglasses on," the eyewitness told RadarOnline.com. "He was trying to be incognito the entire time. Like he could hide!"
Article continues below advertisement
Later, Joe didn't seem to care who was watching as he cozied up to another woman for drinks on the rooftop bar.
"It was him and a woman next to him, and another man and woman across from them," the eyewitness said of his young brunette companion.
With a martini parked in front of him, Joe did not indulge in PDA, but he was clearly having a ball.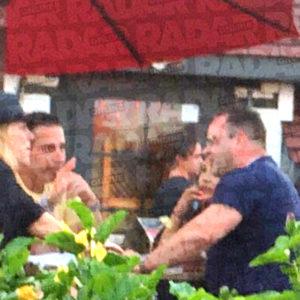 "He looked like he was having fun," the insider said. "My friends were like, 'He should be home crying about Teresa or watching his daughters!' But he did not look like he was worried about anything at all. He was having a good time."
Indeed, the months of Teresa's incarceration have been like a vacation for Joe, who has been spotted out on multiple dates with other women, as RadarOnline.com has reported. In April, he romanced hot young strip club bartender Samary Graulau during a double date at a Newark seafood spot. And a few months later, sources said he was spotted out yet again with a sexy brunette at Rare steakhouse in Little Falls, New Jersey, just hours after daughter Gia's middle school graduation.
Meanwhile, insiders tell RadarOnline.com that Teresa, 43, is still determined to stand by her man, although she has met with divorce attorneys since going behind bars.
Joe, 43, will enter prison one month after Teresa's release later this year.
Do you think Teresa should stick with Joe no matter what? Let us know in the comments!