Jim Carrey 'Shocked' & 'Deeply Saddened' Over Suicide Of Ex-Girlfriend Cathriona White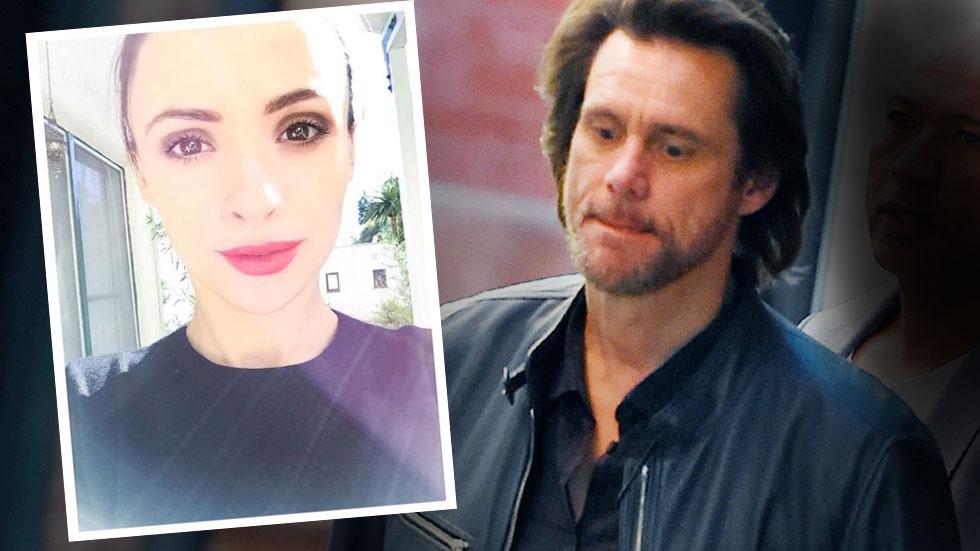 Jim Carrey Tuesday said he's "shocked" and "deeply saddened" over the suicide of his on-again, off-again girlfriend Cathriona White in her Los Angeles home Monday.
"She was a truly kind and delicate Irish flower, too sensitive for this soil, to whom loving and being loved was all that sparkled," Carrey, 53 told ET in a statement Tuesday. "My heart goes out to her family and friends and to everyone who loved and cared about her."
Article continues below advertisement
Calling his late love his "sweet Cathriona," the Truman Show star said, "We have all been hit with a lightning bolt."
As RadarOnline.com previously reported, White, a stunning 28-year-old make-up artist who dated the Ace Ventura staff over the past three years, was found dead as result of a purported drug overdose after two of her friends found her unresponsive, according to online reports.
The Irish beauty reportedly left a note, and wrote last Thursday in what would be her final Tweet, "Signing off Twitter, I hope I have been a light to my nearest and dearest."
In what might be an eerie predictor of her future anguish, sources told RadarOnline.com in 2012 that White was "definitely living in a dream world" in her initial time dating the Hollywood superstar.
If you or someone you know is in an emotional distress or suicidal crisis, please call the National Suicide Prevention Lifeline at 1-800-273-TALK (8255).