Suicide Survivor Zelda Williams 'Heartbroken' Over Death Of Jim Carrey's Ex-Girlfriend Cathriona White –– 3 Latest Developments In Tragedy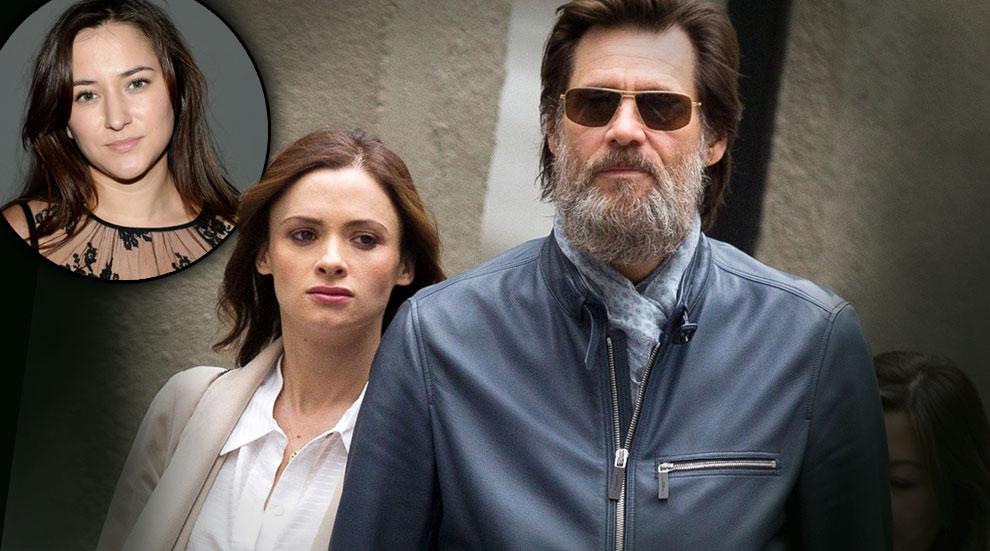 RadarOnline.com has the latest developments in the suicide of Jim Carrey's on-again, off-again girlfriend Cathriona White, including memorials and details from investigators.
Officials Reveal New Details
The death of White -- a makeup artist from County Tipperary, Ireland -- "was reported as a possible suicide," the Los Angeles County Coroner's Office Assistant Chief Ed Winter told the NY Daily News. Winter said that a note was found at the Sherman Oaks, Calif. home she was found at. Her autopsy will be conducted Wednesday, with results coming in a few weeks with toxicology testing results due, Winter said. Carrey Tuesday called White, 30, a "kind and delicate Irish flower, too sensitive for this soil" as news broke of her passing. The Cable Guy star initially started dating White three years ago, and the two had rekindled their romance this May before a recent breakup. "My heart goes out to her family and friends and to everyone who loved and cared about her," Carrey, 53, said. "We have all been hit with a lightning bolt."
Article continues below advertisement
Watch the video on RadarOnline.com
Zelda Williams Reacts
Zelda Williams, still reeling from the death of her father Robin 13 months ago, took to Twitter in the wake of White's death in hopes to send her condolences and pass on information about suicide prevention. The 26-year-old tweeted that she was "heartbroken to continue to watch sweet, kind souls be consumed by darkness. May it never hurt less, so we never grow numb to the loss."
Friends React
A number of White's friends and acquaintances reacted publicly, still reeling from the shocking news of the suicide Tuesday. "It's a bad dream, a bad dream," Daphne del Rosario told the UK Sun. A gardner at the Sherman Oaks, Calif. complex White lived at, Frank Nakama, said that the late beauty had "seemed paranoid" in the months leading to her death, and that she "had installed security cameras all over the property." He continued, "The last time I saw her was on Friday; I wanted to use the ladder so she opened the garage for me, but then closed the door very quickly, almost before I had left the garage," he recalled.
Article continues below advertisement
https://instagram.com/p/8ObrwRistI/?taken-by=heatherseidler
White's friend Heather Seidler posted a group shot of the two and pals at an event, writing, "Today is a sad day @littleirishcat You were a good friend & a truly kind, silly, special human. You had your struggles & I was lucky to be someone you could turn to." Seidler said that she had wished she knew White was "suffering again," as "not being able to help her is really hard. Suicide is a shocking move, but I hope you find release, my beautiful Irish muffin."
If you or someone you know is in an emotional distress or suicidal crisis, please call the National Suicide Prevention Lifeline at 1-800-273-TALK (8255).