Scientology Suicide? Jim Carrey's Tragic Ex Was Dabbling In Controversial Church Before Death, Source Claims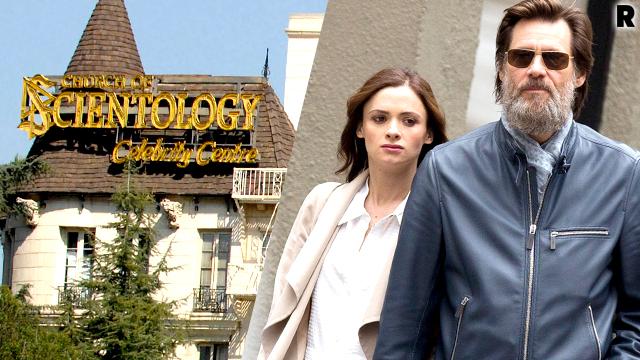 Tragic details of the sad last days of Cathriona White are continuing to emerge after her suicide Monday night. But the latest allegation may be the most shocking yet: According to an insider, White was exploring the Church of Scientology before her death!
Investigative journalist, Tony Ortega, told Radar that White was in the beginning stages of becoming a Scientologist when she killed herself.
Ortega told Radar, "Cathriona was encouraged to explore Scientology by the singer, Beck, also a practicing Scientologist. That is how she was introduced to it, is what her friends told me."
Article continues below advertisement
"She had started in 2011, before she even had met Jim," he claimed. "It's fascinating that she was dating Jim, because he has criticized and joked about the Church in the past."
Indeed, Carrey previously gave an interview to a Canadian television show and joked, "I got into Scientology for awhile, and this how I got this glazed look in my eye...."
White, however, was "only in the beginning stages of Scientology, and had recently completed the Purification Rundown. Cathriona would have be required to sit in a sauna for up to five hours a day, and take Niacin to detoxify the body and soul," Ortega said.
"She then began the grueling Survival Rundown, which involves physical, vigorous exercise. She could have been told to go touch a window, pick a bottle up off the table, what is the temperature, how much does it weigh. This can go on for hours," Ortega claimed.
According to Ortega, White didn't finish the Survival Rundown and had stalled in the six months before her suicide.
White, a stunning 28-year-old make-up artist who dated the Ace Ventura star over the past three years, was found dead as result of a purported drug overdose after two of her friends found her unresponsive Monday night.
A rep for the Church didn't immediately respond to request for comment.
If you or someone you know is in an emotional distress or suicidal crisis, please call the National Suicide Prevention Lifeline at 1-800-273-TALK (8255).