'It's Official!' Jill Duggar & Derick Dillard Announce Some Thrilling Baby News!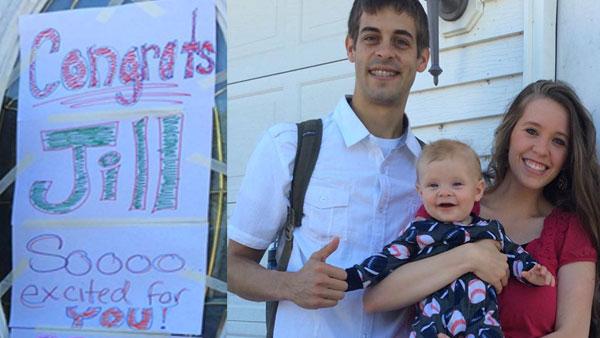 Oh, baby! Derick Dillard couldn't contain some very exciting news concerning his wife, Jill Duggar, and he took to the Internet to share it with fans.
"It's official!" Dillard wrote on the couple's blog, "my wife is a midwife!"
"As of Wednesday, September 16, and after the 7-hour comprehensive exam for certified professional midwifes, she is now 'Jill Dillard, CPM'."
Dillard, 26, gushes that he is "so proud" of his wife of one year "for her diligence, perseverance, and hard work to see this long road through to its end and reaching her goal of becoming a CPM."
Article continues below advertisement
"The whole process, including various course work, lots of studying, tests, research, clinicals, sleepless nights with long labors, being on call for multiple births at a time, and the comprehensive test for full certification as a CPM, has finally culminated this week," reveals Dillard, who says 24-year-old Duggar's new role will serve them well when they're on the mission field.
Dillard adds he is extremely proud of his bride, with whom he has a 5-month-old son, Israel. "Jill has been very disciplined and sacrificed a lot to get to this point," he writes. "So much so, that I don't have the capacity within this brief blog post to give all the details to do it justice."