Jessica Simpson Disses Ex Nick Lachey In Steamy Tribute To Hubby Eric Johnson: 'My Husband Is Hotter Than Yours'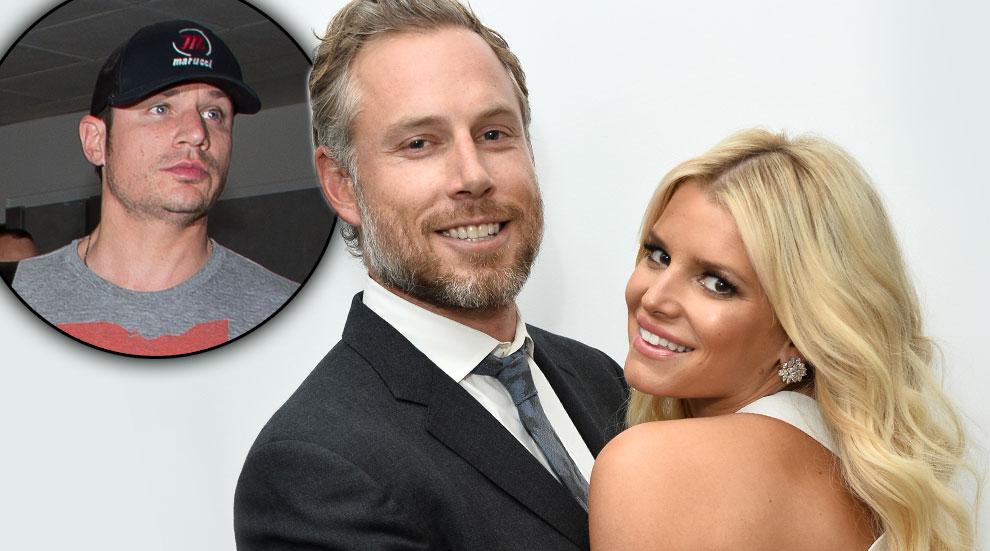 Jessica Simpson knows how to rub your nose in it, Nick Lachey!
The pop star used major bragging rights to celebrate her husband Eric Johnson's 36th birthday, posting a sexy black-and-white photo of the former football player.
Simpson took to Instagram to share the sexy portrait, captioning the photo: "My husband is hotter than yours! Happy Birthday Eric Maxwell Johnson!"
Then, if that weren't enough, she topped it off with, "You forever make me lust."
Article continues below advertisement
https://instagram.com/p/7q7i98EVn2/?taken-by=jessicasimpson
As Radar previously reported, Simpson and ex Lachey have been at war ever since their divorce almost a decade ago.
Though each have remarried with two children, Lachey rudely told Jenny McCarthy on her Sirius radio show in 2014 that he was grateful that they never procreated: "In our situation, that was probably the best thing that could have ever happened that we didn't have kids."
Meanwhile, Simpson recently said that her "biggest money mistake" was marrying Lachey, which cost her a whopping $12 million after their divorce.
Ouch! Looks like it's tit-for-tat in this battle of the exes, but Jessica may be on top for now.