Back For More: Jessa Duggar Shares Active Baby Bump Video After TLC Announces Spinoff Documenting Her Pregnancy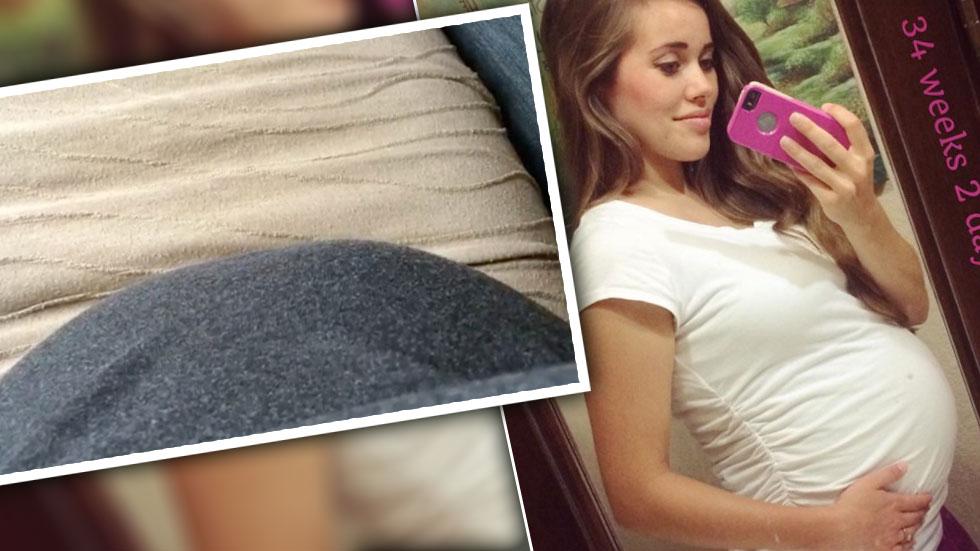 Jessa Duggar Seewald's baby is ready for arrival! The 22-year-old, due on November 1, shared a video of baby Seewald getting very wiggly inside her growing belly.
"So weird and yet amazing to see my baby move like this," she captioned the video on Instagram. "Finally managed to capture one of those super active moments! Lol!"
"I know, I'm a bit obsessed...but this Mama is absolutely fascinated," Jessa continued. "Here's what the #BabyBump looks like from my perspective. #BabySeewald"
Article continues below advertisement
https://instagram.com/p/8PHHznDfkO/?taken-by=jessaseewald
Meanwhile, despite brother Josh Duggar's hairy sex abuse scandal, the Duggar family announced a new spinoff series that will document Jessa and Jill Duggar (two of Josh's victims).
"We are grateful that the new TLC specials set to air this fall will be sharing special moments with Jill, Derick and Israel on the foreign mission field and following Ben and Jessa as they prepare for the arrival of their first baby," the Duggar Family official Facebook page read.
Good thing Josh is busy in rehab! Unfortunately, another porn star claiming to have slept with the "hypocrite" reality star has threatened to go public with her story.
Look out Duggars, your secrets and scandals may have only just begun!