They're Back! Jill & Jessa Duggar Get Their Own TLC Reality Show - Will Disgraced Josh Be On?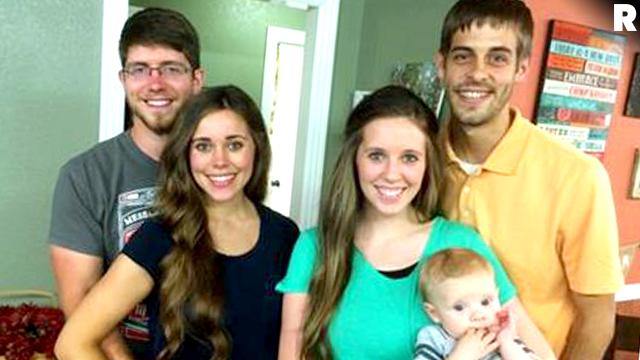 Josh Duggar's sexual assault and Ashley Madison cheating scandals have not decreased the fan base for the rest of the Duggar family -- at least as far as TLC is concerned. RadarOnline.com has and now two of his sister are getting their own reality show!
TLC announced Thursday that they will be airing a series of specials starring Jill and Jessa Duggar along with their growing families.
Jill Dillard, 24, her husband, Derick, and their son Israel will be shown moving to El Salvador for missionary work while her sister Jessa Seewald, 22, will share the birth of her first child.
Article continues below advertisement
Michelle and Jim Bob Duggar's oldest child, Josh, who entered a long-term rehab after admitting that he was addicted to pornography and cheated on his wife, Anna Duggar, will not be appearing in the show.
"What we will be following in these specials is Jessa preparing for her first child," TLC Executive Vice President and General Manager Nancy Daniels told The Associated Press, "and we'll be watching Jill preparing to make a major move to Central America with her family, which we know is something our audience will be interested in."
19 Kids and Counting was officially cancelled in July after the scandal involving Josh molesting four of his sisters and one family friend was made public. His sisters defended their brother and appeared in a TLC sexual abuse special called Breaking the Silence.
Jessa recently took down an Instagram post that her father-in-law, Michael Seewald, had written slamming her brother Josh.
The network said the new show was created "after talking with the girls and understanding that this was something they wanted to do."
Article continues below advertisement
"We know that our audience is really excited about what's been going on with Jill and Jessa as they move into young adulthood," said Daniels. "And now they're both at the precipice of big changes. With what was happening in their lives in the next few months, it felt like now is the time (for the specials), and we got going pretty quickly."
Daniels claimed that TLC never cut off contact with the scandalized family during the long months as scandal after scandal exploded.
"They thought it was an important issue, and they showed an incredible amount of courage in sharing their story," she said. "We were struck by that courage, and by how they are moving forward. Our audience continues to be engaged with what's going on in their lives.
"There's no doubt it's been a tough few months on the family, and we've obviously been in close contact with them as they've been going through it.
What do you think about Jill and Jessa getting their own show? Sound off in the comments below.