I'll Be There For You! Jennifer Garner 'Overwhelmed' At Support From Friend Jennifer Aniston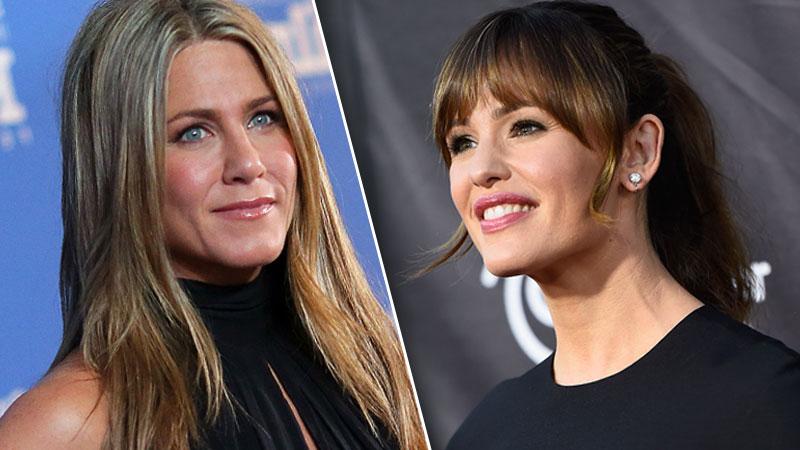 Jennifer Garner's world was rocked this summer as her ten year marriage to Ben Affleck ended amid almost endless reports of his infidelity. Now, Garner is getting a little help from one of her friends to get through the pain and rebuild her life.
"They first met at the Oscars nearly 10 years ago and instantly bonded over being the two most famous Jennifers in the world at the time," a source told RadarOnline.com exclusively. "They've always had time for each other so when Ben and Jen's marriage fell apart, she sent Jen flowers and a bottle of wine, telling her she was there for her."
Article continues below advertisement
Not only did Garner lose her husband, a man that she should have been able to trust, she was also betrayed by another person who was a huge part of her life -- her nanny, Christine Ouzounian! After being stabbed in the back by those closest to her, Garner is finding solace with Aniston, who knows a thing or two about rebounding from heartbreak after she lost her husband Brad Pitt to Angelina Jolie. "Jen Garner feels so overwhelmed at all the support she's been getting from some of the most powerful people in Hollywood," the insider said. "She's been so brave and put up with so much, and it's very clear she's the most hands-on parent of the two. Jen Aniston has a lot of love for her."