IFBB Thanks AMI CEO David Pecker For Record-Setting 2015 Olympia Weekend –– Athletes Competed For More Than $1.2 Million In Prizes As Phil Heath Wins Fifth Title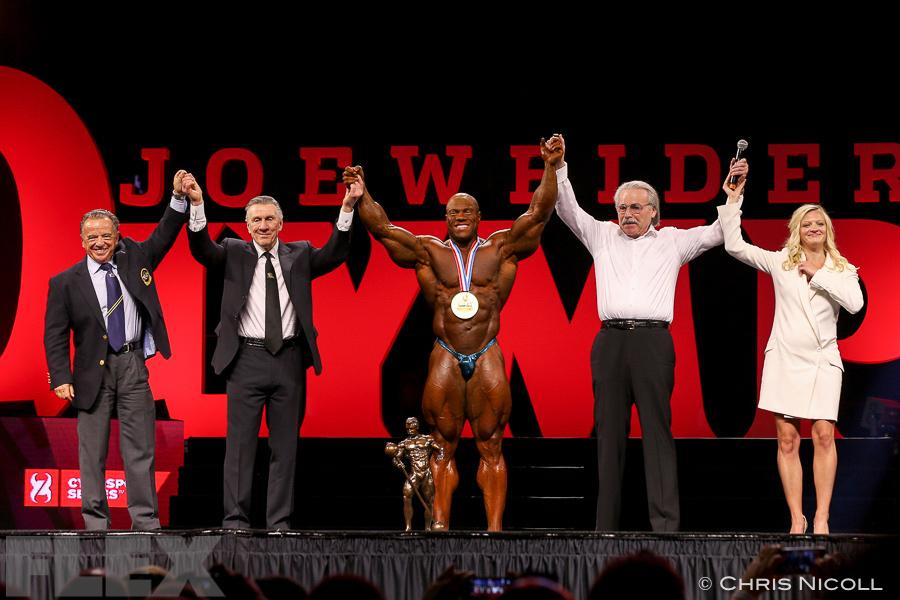 Following 2015 Olympia Weekend, IFBB officials are hailing American Media, Inc. Chairman, President and CEO David J. Pecker for his efforts in helping raise a record $1,215,000 in prize money for athletes to compete for in the annual bodybuilding event.
Jim Manion, president of the IFBB Professional League, said that "after speaking with several athletes after the show, all of them told me that David Pecker and AMI's passion and commitment to our sport was never more evident than in this past weekend's event."
Article continues below advertisement
Pecker "even raised the prize money" from $300,000 "to $400,000 right on the spot for the first place Mr. Olympia," Manion said, in a gesture that was appreciated by "the athletes and fans, alike."
The $1,215,000 in prize money was more than twice what it was 11 years ago, when athletes took the stage for $540,000 in 2004.
Fans who didn't witness the action from the Orleans Arena in Las Vegas were able to watch an exclusive live webcast on FLEXonline.com, as the great Phil Heath claimed his fifth Mr. Olympia crown.
Manion thanked Pecker, American Media, Inc.'s Robin Chang and the crew for their ongoing efforts in making the Olympia "the unquestioned Super Bowl of our bodybuilding sport," and "for an incredible weekend that far surpassed all expectations."