Exclusive
The End: 'Rhinestone Cowboy' Glen Campbell Goes Home To Die –– Ravaged By Alzheimer's Disease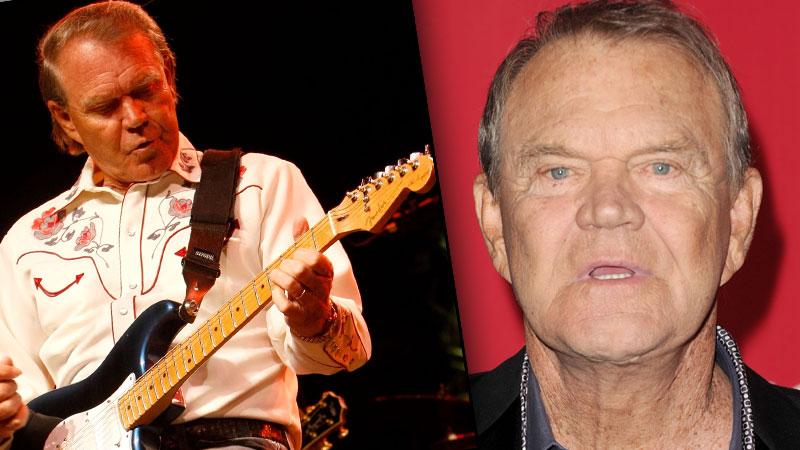 After a lifetime of hits, "Rhinestone Cowboy" singer Glen Campbell has gone home to die, RadarOnline.com has exclusively learned.
The 79-year-old Alzheimer's-ravaged star was removed from a care facility by his fourth wife Kim Woollen and taken to their Nashville area home to live out his final days a source told Radar.
"Sadly, it looks like the end of the line for Glen. Kim took him home because she frankly doesn't know how much longer she'll have left with him!" the source said.
Article continues below advertisement
Campbell's demise has been swift. In June, it was revealed that the "Gentle on My Mind" singer can no longer speak with the exception of mumbling "I love you."
The man behind such hits as "Campbell" was diagnosed with the debilitating disease in 2011, and it's since progressed to the seventh and final stage, which sometimes causes him to lash out in fear.
Woollen acknowledged, "He punched me in the eye, gave me a black eye -- had a black eye for two weeks. It's really hard to cope with. I know that's not him, that's not who he is; it's just the Alzheimer's."
Campbell had been in the facility since April 2014, where Woollen had restricted access to his older children.
Two of Campbell's oldest children—Debby Campbell-Cloyd, 58, his daughter from his first wife, and Travis Campbell, 49, his son from his second wife—had filed a petition in January to gain control of their dad's medical and financial decisions.
In the petition, Debby and Travis claimed that Woollen had kept their father "secluded from the family."
In April, the older children reached a tentative agreement with their stepmother in which they were allowed to see their "Wichita Linemen" singer dad twice a month.
Said an insider, "It's unclear, with him being moved to the house with Kim and daughter Ashley, when the older kids will get to visit. It's been a bitter family feud about his care."
"Everyone is just praying that Glen will find some peace surrounded now at home by surroundings that were once so familiar to him."