Frank Gifford Left Most Of $10 Million Fortune To Kathie Lee, Cody & Cassidy In His Will –– Other 3 Children Divide $2 Million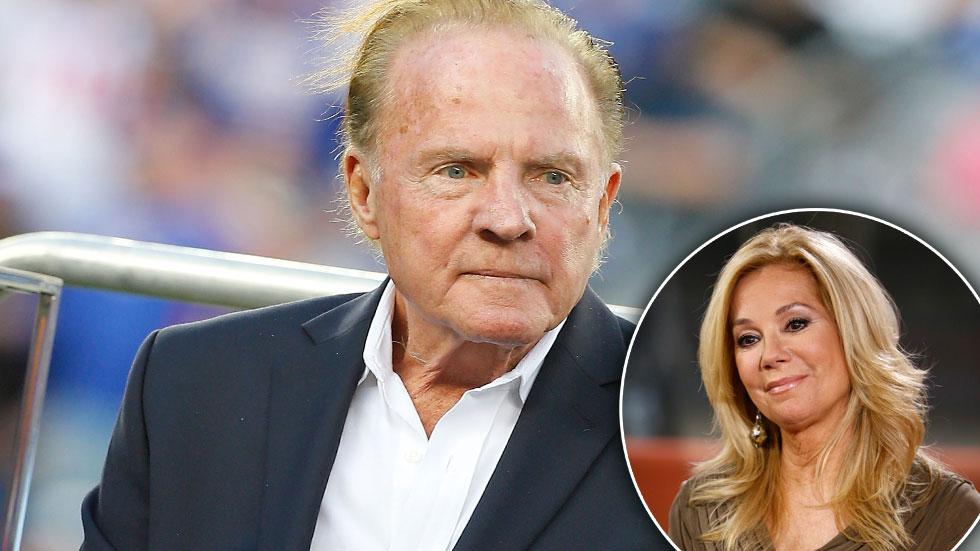 The late Frank Gifford, in his will, left $8 million to Kathie Lee, Cody and Cassidy, and $2 million to his first three kids, RadarOnline.com has learned.
The New York Giants icon, who died at 84 at his $22 million Connecticut home last month, ordered that his wife of nearly 30 years, Kathie Lee, take possession of his two houses, all of the furnishings, vehicles and clothes in the 17-page legal document he'd filed in his home state last year, the NY Post reported.
Article continues below advertisement
Gifford, who had an amazing career on the football field and in the broadcast booth, divided the remaining $2 million among his three children with Maxine Avis Ewart, his first wife.
The late Monday Night Football commentator left $500,000 apiece for daughter Victoria, a 58-year-old Washington, D.C. native; and Nevada-based son Jeffrey, 63.
Gifford left his son Kyle -- a 60-year-old car accident victim who lived with him and Kathie Lee in their Greenwich, Conn. home -- a $1 million trust fund, making Kathie Lee an executor with "absolute discretion" to disperse the money as she sees fit.
A stipulation in the will noted that Cody, 25, and Cassidy, 22, would inherit the money, property and possessions had Kathie Lee, 62, passed away before he did. He noted that he wanted Cody and Cassidy continue living at home and raised as Christians.
Christine Maria Gardner -- a longtime nanny-turned-Kathie Lee's personal assistant -- also received $300,000, according to the will, so long as she paid back any outstanding debt. with the family.