Touching Tribute: ESPN Honors The Late Frank Gifford With Gold Jackets – Watch The Moving Video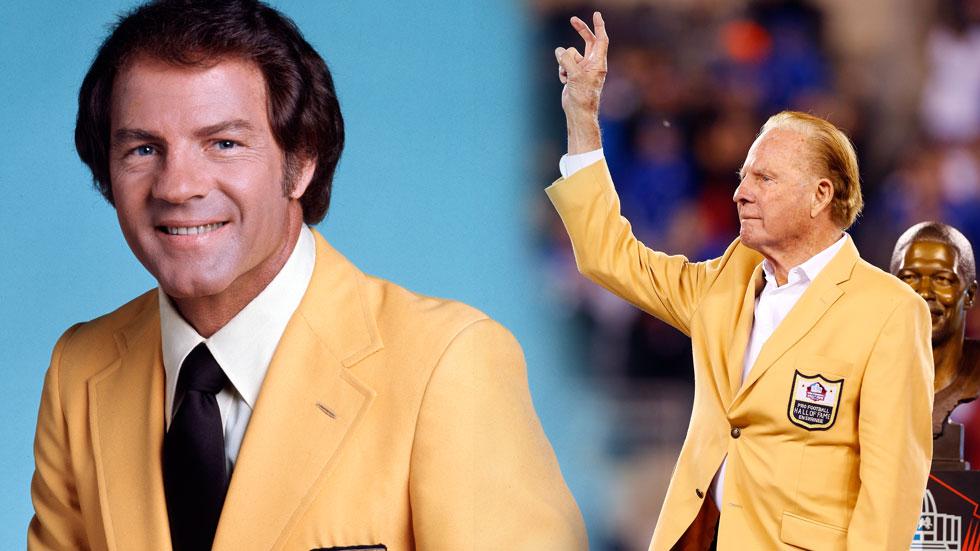 ESPN paid homage to the late Frank Gifford Monday night when announcers Jon Gruden and Mike Tirico sported gold jackets resembling the one Gifford wore during his longtime run on Monday Night Football.
TODAY Show host Matt Lauer also noted that the number 16 – his jersey number – was displayed above the tribute.
Frank's widow, Kathie Lee Gifford, called Gruden and Tirico "really lovely guys" after seeing the touching special. As RadarOnline.com previously reported, she called her late husband's life a triumph after his sudden death at the family's Greenwich, Connecticut, home on Sunday August 9, at the age of 84.
Article continues below advertisement
Now, Gifford's family plans to remember and honor his incredible life. According to a family insider, the Giffords "are going to set up a foundation in his honor that will be called the Frank Gifford Foundation."
Watch the Video on RadarOnline:
Meanwhile, a source told RadarOnline.com exclusively, "Kathie Lee is wants to sell the home because it is just too hard for her to be there without Frank."
"That house really holds too many memories for her and, now that the kids are all grown up, Kathie Lee says that she does not need that much space on her own anymore," the insider added.
The television host and actress also gave an emotional and tearful tribute to him when she returned to her hosting position alongside BFF Hoda Kotb on the TODAY Show on August 23.