S.C. Church Shooter Dylann Storm Roof's Friend Told He's Under Investigation, Feds Say –– Authorities Believe He Lied: Report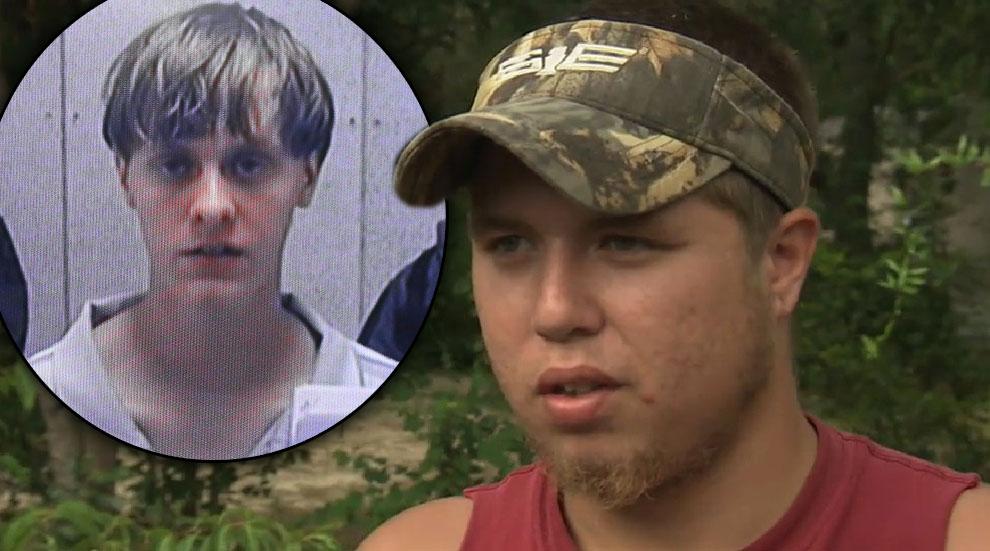 A friend of Dylann Storm Roof -- who murdered nine people in the racially-charged rampage at a South Carolina church June 17 -- is under investigation in the attack.
Authorities sent a letter to Lexington, S.C. native Joey Meek informing him that he's being probed, federal sources speaking under the condition of anonymity told the AP, with possible charges including lying to police, and failing to report a crime he had knowledge of beforehand.
Article continues below advertisement
Meek previously said that Roof, a friend since high school, had stayed at his Red Bank, S.C. mobile home every so often, and returned in the weeks leading up to the massacre at the Emanuel African Methodist Episcopal Church.
At one point during a drunken binge, the 21-year-old murderer groused about how "blacks were taking over the world" and how "someone needed to do something about it for the white race," according to Meek, who claimed he confiscated a Glock from Roof after his rant, returning it only when the hatemonger had returned to sobriety.
Meek had reported the bigoted killer to authorities upon seeing footage of Roof, but investigators believe his story was not completely honest, federal insiders said.
While federal investigators can keep things under wraps until charges are filed, ex-U.S. Attorney Rene Josey told the AP, they will often reveal their probe to the subject in hopes they lawyer up.
"You serve a target letter on them, it's not that formal, but it serves a purpose in advancing the investigation somehow," she said. "Either through fairness, or cooperation or both."
Meek -- who is on probation in connection with a conviction with possessing a stolen vehicle -- is searching for representation since feds apprised him of their ongoing investigation, according to his girlfriend, Lindsey Fry.
"He's really worried; he knows he didn't do anything wrong," she said. "But when you're innocent, it can be really hard to prove you are innocent."
The State newspaper initially reported the story.