Duggar Courtship News! Jinger Rumored To Be Dating Hunky Reality Star Lawson Bates— See The Tell-Tale Photos!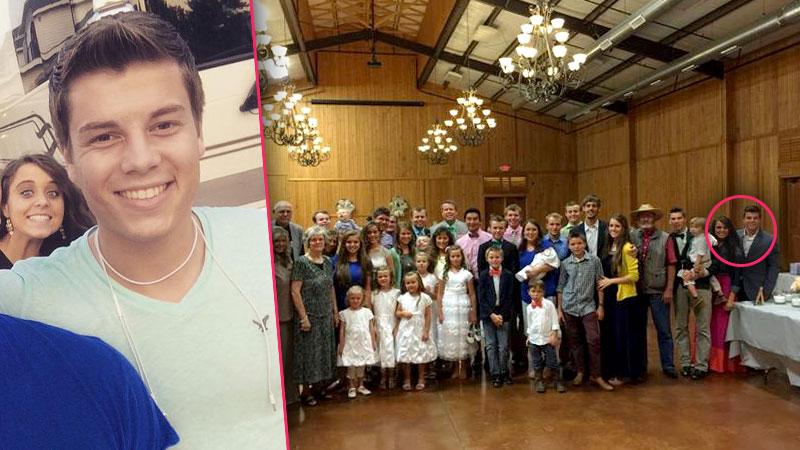 Has another Duggar courtship begun?
Fans are speculating that Jim Bob and Michelle's feisty daughter Jinger, 21, is now secretly courting family friend William "Lawson" Bates, 22, RadarOnline.com can reveal.
In a tell-tale photo from cousin Amy Duggar King's wedding earlier this month, Jinger and the handsome Bringing Up Bates star are cozied up to each other. (Well, they stood as close together as the Christian kids are allowed to.)
Article continues below advertisement
https://www.facebook.com/duggarfamilyofficial/photos/pcb.710505649083087/710505472416438/?type=1&theater
"Is there something we should know about Lawson and Jinger?!" one Duggar devotee commented beneath the picture, which was posted to the family's official Facebook page. "They would make a perfect couple!!!"
"I think they are a great match," wrote another.
Many speculated that Jinger brought aspiring country singer Lawson to the wedding as her hunky plus one.
In another clue, Lawson posted a photo of himself with a friend on his Twitter page last week— but little did he know, a smiling Jinger photobombed the duo.
Unfortunately, the last Duggar courtship crashed and burned. As RadarOnline.com first reported, Josiah, 18, and girlfriend Marjorie Jackson, 17, split following eldest son Josh's first sex scandal in May, when the "family values" activist, 27, was accused of molesting at least two of his own sisters.
"A few weeks ago Marjorie and Josiah agreed to end their courtship, keeping in step with what they believe the Lord's will is," the family confessed on Facebook just one day after RadarOnline.com's exclusive report.
And, of course, Josh's marriage to wife Anna, 27, remains in crisis as he attempts to treat his admitted cheating and porn addiction in a Bible-based rehab facility.
Hopefully, Jinger and Lawson, who also comes from a famous Christian family of 19 kids, will have better luck!