Marilyn Monroe Wannabe? Courtney Stodden Flaunts Her Acting Chops In Shocking New Video – Watch It Here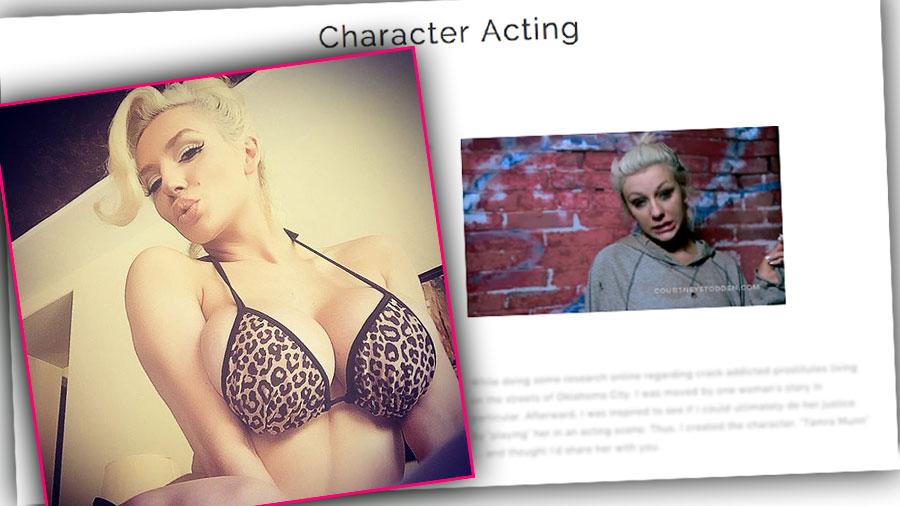 Teen bride Courtney Stodden has taken her Marilyn Monroe obsession to the next level!
The now 21-year-old not only altered her look to resemble the late star, she's now trying an acting career on for size!
Stodden posted a video to her blog in which she portrays a drug-addicted prostitute, who also considers Monroe a role model.
"I'm fascinated by colorful characters and enjoy attempting to play them," Stodden's blog post read. "I'm also interested in stretching myself as an actress and taking risks."
Article continues below advertisement
"Things are still very icy between us and I have not talked to her since she and I went our separate ways," Krista told RadarOnline.com.
What will mama Krista have to say about Courtney's acting chops? Let us know what you think in the comments below!