Book's Narrative Recalls Dr. William Petit's Terror As Family Was Raped, Murdered In Connecticut Home Invasion Of 2007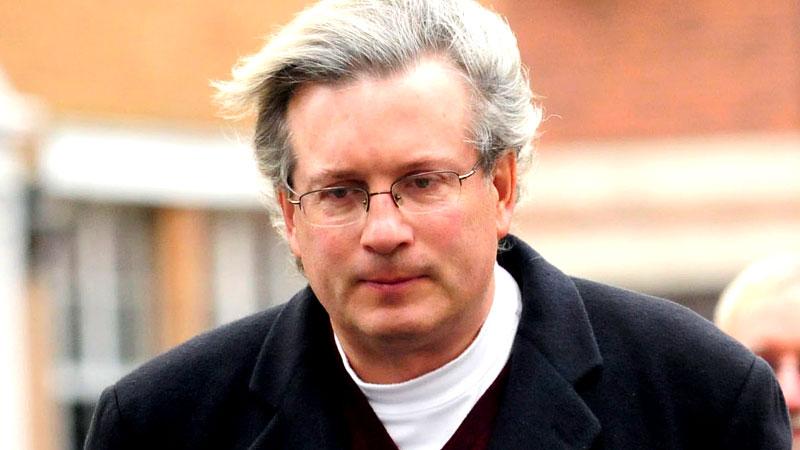 A new book called "The Rising, Murder, Heartbreak, and the Power of Human Resilience" provides grisly details from Dr. William Petit, the survivor of a 2007 home invasion in Connecticut.
In the book, the 58-year-old Petit describes his horrific recollections of the attack to writer Ryan D'Agostino, detailing the thoughts that passed through this head as his home was overtaken by two criminals, Joshua Komisarjevsky and Steven Hayes.
Article continues below advertisement
In the rampage, the two thugs murdered Joanna Hawke-Petit, 48; Hayley Petit, 17; and Michaela, 11, sexually assaulting Joanna and Michaela beforehand.
Author D'Agostino wrote that on the evening of Sunday, July 23, 2007, a dazed William awoke with his hands and ankles tied tightly together, to see two scary-looking men hovering over him. One had a bloody baseball bat while the other was armed with a gun, William noticed, in a haze of searing pain and pool of his own blood dripping into his eyes due to a blood thinner he'd been on for his heart.
The thugs demanded to know where in the house was cash and a safe, before they took him into the basement of the home and tied him up a second time, to a pole.
Fighting to escape his confines, Petit was consumed with terror at the eerie silence in the house, as his wife and two daughters went accounted for.
"It is an indescribable feeling, being a prisoner in your own home," D'Agostino wrote, "being beaten to the point where you can barely manage to walk from here to there in a house you've lived in for 22 years."
Article continues below advertisement
"Everything is familiar and grotesque at the same time, a fever dream of his own life."
As the men scoured the upper levels of the house for money, and devised plans to rob the family of more, Petit writhed around in pain due to his injuries.
D'Agostino wrote, "His brain feels swollen and bruised -- he can feel his pulse in his skull. His body feels unbearably heavy, and his mind is careening between half-sleep, desperation, fear, calculation, pain, and unconsciousness."
Hours passed until Petit witnessed "his wife, who must be petrified, having a conversation with two men who broke into their home and beat his skull with a bat," according to D'Agostino.
After he heard his wife trying to appease the men with money, and calling his work to tell them he'd be out with sickness, Petit heard a series of thumps, unable to "bring himself to imagine that what he hears is the sound of his wife being raped on their living room floor," or "about what has happened to his two girls, his beautiful Michaela and Hayley," D'Agostino wrote.
Article continues below advertisement
After Petit shouted upstairs, a male voice reassured him, "Don't worry, it's all going to be over in a couple of minutes."
After finally freeing himself from the pole, Petit, who couldn't pry his ankle restraints, crawled up stairs, out of the home and rolled toward his neighbor's home, at which point he pounded on his neighbor's door.
D'Agostino wrote, "Dave, his neighbor for eighteen years, looked down at Bill, a beaten, soaking-wet man lying in his driveway covered with blood, and asks, 'Can I help you, sir?'"
Moments later Petit found himself staring at a police officer who had his gun out, unaware of what was happening.
He told them, "The girls! The girls are in the house" before responders rushed him to the hospital, where it was determined he'd lost at least five pints of blood.
Petit, who's quoted in the book, said, "I don't think there's every closure -- I think whoever came up with that concept's an imbecile."
"I'm not sure what my hopes and dream are, if any."
"The Rising, Murder, Heartbreak, and the Power of Human Resilience" is available now.