Custody Lies! Troubled 'Teen Mom 2' Star Adam Lind Fibbing To Fans About Time With Daughter -- Inside The Battle With His Ex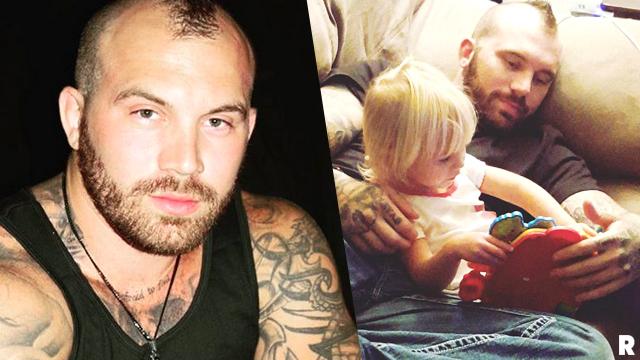 Adam Lind is done with probation, but the troubled Teen Mom 2 baby daddy is not done with drama! On Sept. 24, Lind posted on Instagram claiming to have gotten custody of his daughter Paislee, 2, from his ex-girlfriend Taylor Halbur.
But while Lind has been posting pictures of himself spending time with his daughter, according to a friend of Lind's, he actually doesn't have custody of his daughter like he claims.
Article continues below advertisement
"Adam doesn't have any custody of Paislee," the source says. "It's just a joint visitation agreement."
According to the source, the agreement allows for Lind to have Paislee "every other weekend and one night a week only if he gives Paislee's mother 24-hour notice."
"He doesn't have 50/50 or full custody," the source continues. "Adam just thinks that visitation is custody in some sort of form."
Lind and Halbur came to agree upon the new visitation schedule about "six or seven months ago" after Houska's custody case over daughter Aubree was temporarily concluded.
During that time frame, Lind — who has a long history of run-ins with the law — was acting on his best behavior.
"At that point in time, Adam was stepping up, so Taylor gave him a second chance," the source says. "He was still on probation at the time."
But now, the source said it seems like Lind is falling into his old ways.
"Now that Adam is off probation, he is not doing as well as what he was doing while on probation," the source says. "I hear that he doesn't seem as invested in Paislee as he seemed a few months ago, meaning he was spending more time with her while he was still on probation and now that he is off, he's seeing her less."
Article continues below advertisement
But nevertheless, "Paislee still loves her father," the source says. "She seems like she is happy when she is in his care."
When Lind does take Paislee now, he is finally able to drive her around after getting issued a new driver's license after several wrecks.
PHOTOS; Tummy Tuck? 'Teen Mom' Chelsea Houska Responds To Plastic Surgery Rumors Following Body Makeover
"Paislee is allowed to ride with Adam as long as he has a valid driver's license," the source says. "He wouldn't do anything to intentionally put her in harm's way."
Early this year, after Lind petitioned for 50/50 custody of Aubree, a judge said that they would revisit the topic in six months.
Now, according to Lind's Instagram, he is planning on again "fighting Chelsea for custody of Aubree."