Hiding Something? Brooks Ayers Refuses To Take Lie Detector Test About Cancer Claims -- Vicki Gunvalson's Family Suspicious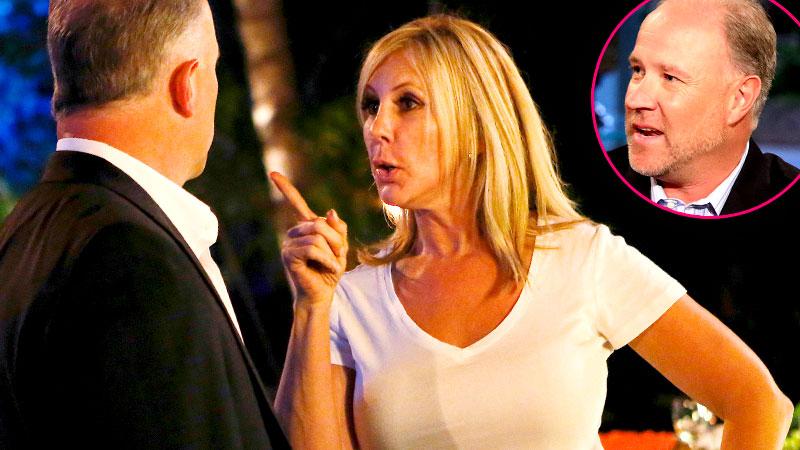 Tell the truth! For months, Real Housewives of Orange County star Brooks Ayers has faced accusations that he is faking his cancer. Now, RadarOnline.com has learned, Vicki Gunvalson's family wants her former boyfriend to take a lie detector test once and for all -- but he absolutely refuses!
Gunvalson's former lover has been accused of faking his non-Hodgkins lymphoma diagnosis and now her family "wants him to take a lie detector test to prove once and for all that he has the disease," the source told RadarOnline.com.
Article continues below advertisement
"Vicki thinks it's absolutely ridiculous that her kids doubt that Brooks has cancer," said the source. "But there has never been any proof provided that Brooks does have it. When her kids asked him to provide proof, Brooks just scoffed at their demand and has refused to take it."
RadarOnline.com also offered Ayers the opportunity to take a lie detector test, and he declined, stating, "I've never in my life been through anything like this with the media."
On Monday night's episode of RHOC, Heather Dubrow — who said that she's "always supported Brooks" — pulled Gunvalson aside to gently nudge her to push Ayers to show medical documentation of his cancer battle, noting that his doctor is not an oncologist primarily focused on battling cancer.
"This is a group of people that love you," Dubrow said, "and want you to have the very, very best."
But Gunvalson resisted her well-meaning castmate's overtures, saying that "it's not any of Heather's business."
The source added, "Even though Brooks and Vicki are currently broken up, her family believes as soon as the reunion is filmed, they will officially be back together. Brooks will be staying with Vicki in the next few weeks as he recently said he would be returning to California to continue treatment."
Do you think Brooks Ayers is hiding something? Let us know in the comments!