Heartbreaking Bobbi Kristina Brown Funeral Video Released -- Find Out Who Was Snubbed!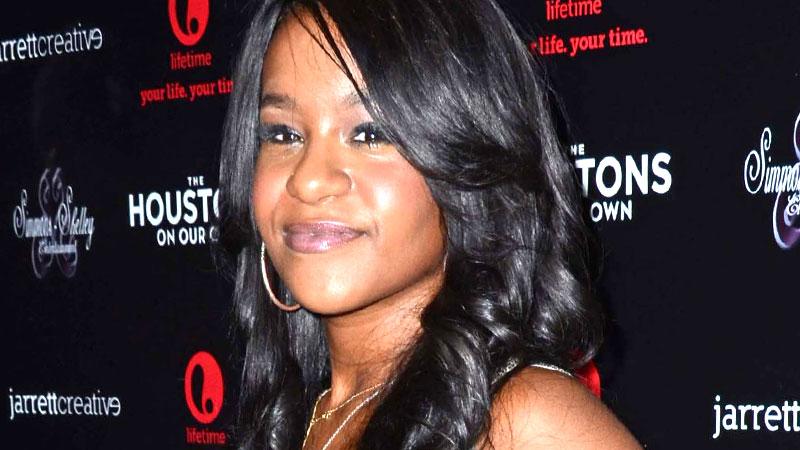 One month after Bobbi Kristina Brown was finally laid to rest in New Jersey, family friend Tyler Perry is giving fans a never-before-seen look inside her private funeral service.
On Friday afternoon, the celebrated director posted a video clip that had aired during the ceremony on his public Facebook page.
"The Houston estate asked if I would share this tribute that I put together for Bobbi Kristina's private funeral," he wrote. "On behalf of the Brown and Houston families, we would all like to thank you for your prayers and support. God bless."
Article continues below advertisement
The roughly four-minute clip shows pictures of Whitney Houston and Bobby Brown's daughter through the years, sometimes with her parents in the farm. Notably absent? Her former boyfriend, Nick Gordon, who is facing a multi-million-dollar lawsuit from her estate.
The clip begins with a quote from Bobbi Kristina herself: "I hope you feel my love, pain, beauty, agony at times, blessings all the time. No one understands me. And I don't expect them to, but I will try to spread my love and my story through words and this blessing of a powerful voice mom has given me."
And it ends with another message: "Goodbye for now."
As Radar reported, Gordon recently got closure by visiting her grave in New Jersey.
Watch the video here and stay tuned to Radar for the latest developments in his lawsuit:
The Houston estate asked if I would share this tribute that I put together for Bobbi Kristina's private funeral. On behalf of the Brown and Houston families, we would all like to thank you for your prayers and support. God bless,

Posted by Tyler Perry on Friday, September 4, 2015