The Truth At Last! Why Vicki Gunvalson Pals Are Blaming Meghan Edmonds For Brooks Ayers Split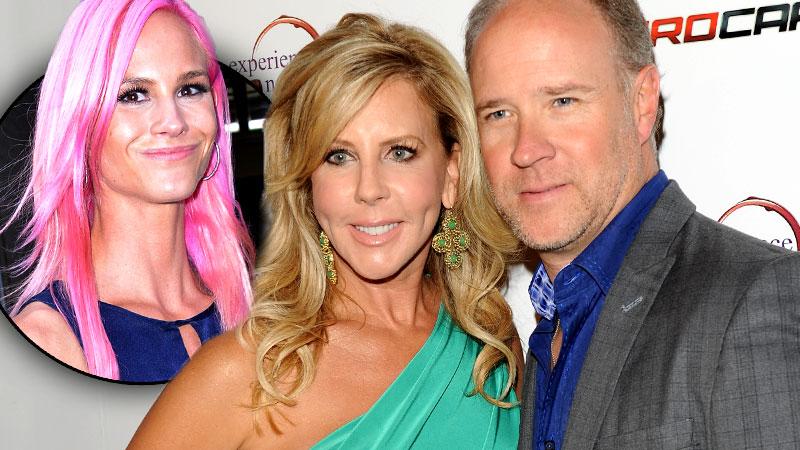 Real Housewives of Orange County stars Vicki Gunvalson and Brooks Ayers saw their relationship challenged by many of their costars over the years. But RadarOnline.com has learned that in a shocking twist to the already tumultuous breakup, sources very close to the situation are blaming cast newbie Meghan Edmonds for being the last straw for their troubled bond.
As Radar previously reported, Orange County new girl Edmonds ignited drama from the start by loudly claiming that Ayers, 43, is lying about having cancer.
Article continues below advertisement
"Meghan thought that she could come in and bring drama" by stirring the pot and prodding his diagnosis, says the source.
Indeed, just hours after the split became public, Edmonds teased an upcoming episode of the Bravo hit show by telling E! news, "I have my own suspicions about Brooks' diagnosis and therefore somewhat of a conclusion….I feel confident that I can own anything that comes out of my mouth."
But according to a source, "Meghan is full of sh*t and obviously uneducated on the subject. Everyone deals with cancer differently. Not everyone loses their hair and gets rail thin."
"Meghan and her husband need to go back to Virginia where they came from because Vicki is not going anywhere," the source tells Radar.
"Fans love Vicki and many don't appreciate Meghan for interfering with her life. It is so obvious that Meghan is just trying to stay relevant."
Do you think that Meghan Edmonds should stay on Real Housewives of Orange County, or that they should replace her next season? Tell us your thoughts in the comments below.