Good Riddance! Vicki Gunvalson Pals 'Relieved' She's Split With Brooks Ayers -- The Secret Reason They Doubted Him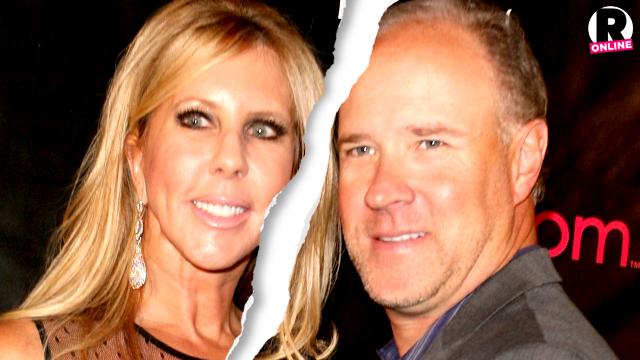 Vicki Gunvalson's split with boyfriend Brooks Ayers was a long time coming, RadarOnline.com has learned. A family friend of The Real Housewives of Orange County star tells RadarOnline.com exclusively that those close to her are incredibly relieved she's finally let him go -- because he raised their suspicions from the start!
The family friend told RadarOnline.com, "Vicki and Brooks actually met before RHOC first aired. They met at an insurance convention, and Brooks wasn't even in the business. Soon thereafter, Brooks and Vicki began exchanging emails, and she was still married to Don at the time."
Article continues below advertisement
"Brooks was obviously interested in Vicki for more than a decade, since 2004," the source claimed. "Even though Vicki's friends and family expressed their concerns about the relationship, she didn't listen, and the rest is now history. They have broken up before, only to get back together. Let's hope it lasts, but only time will tell."
The couple announced their split over the weekend, telling RadarOnline.com, "We both wish nothing but a great future for each other. We have come to realize that one can indeed love someone in their heart, but that the time may come for their lives to take separate paths."
Last year, RadarOnline.com exposed Ayers' on-camera admission to cheating on Gunvalson with a prostitute, and other women.
"I've been known to cheat … bottom line, it hurt Vicki to know even if we weren't together that I f**ked somebody else," he said on the tape, exclusive to RadarOnline.com. "That hurt her … I didn't mean to cross the line. I didn't know. I thought it was appropriate."
But he source said the biggest scandal is yet to come. "In the coming weeks on RHOC, Brooks' cancer diagnosis will be questioned, with some startling surprises," the insider hinted. "Vicki seems to be concerned with how that is going to play out, and doesn't want to look like a fool."