Inside Vester Flanagan's Shocking Getaway Plan & Creepy Apartment –– 5 Latest Developments In Deadly Incident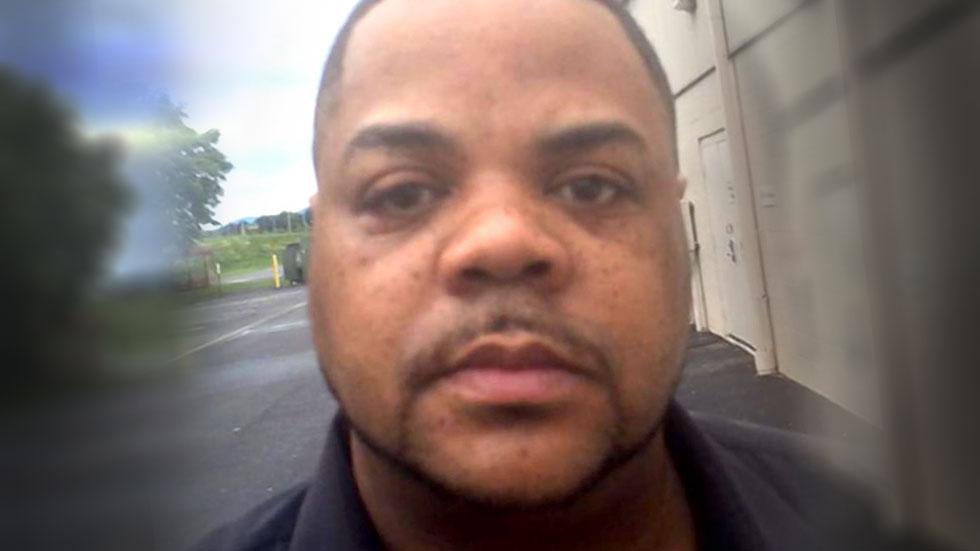 Vester Flanagan, the failed journalist who murdered two people on a live WDBJ-TV broadcast in Virginia this week, had a getaway plan, and RadarOnline.com has the details.
Getaway Plan
The 41-year-old Flanagan, who gunned down WDBJ-TV reporter Alison Parker, 24, and cameraman Adam Ward, 27, had firearms, three license plates and disguise gear with him after vacating the murder scene, according to police. Authorities compelled a list of the items Flanagan had in the silver Chevrolet rental he switched to after ditching his Mustang at a local airport. They included an iPhone; a briefcase that had three license plates, a wig, an umbrella and sunglasses in it; a Glock pistol with six magazines; a cache of 17 letters and and a to-do list.
Article continues below advertisement
Shocking Surroundings
A look inside Flanagan's apartment on DailyMail.com revealed new insights into the twisted killer's psyche, as the portly killer's sparsely-decorated apartment had pictures of only himself in his younger days, when he was a muscular model. The apartment was barely decorated, as his bed was just a stripped mattress and he used a patio chair in front of his computer station. Sources told the site that Flanagan, who said he slaughtered two cats in the manifesto he sent to ABC News, had been witnessed by neighbors disposing of the feline feces off the balcony of the home; and that police who searched the home found sex toys coated in "human material."
Watch The Video On RadarOnline.com
Third Victim Barely Escaped Death: Husband
Vicki Gardner, the woman who was being interviewed when Flanagan opened fire, was hit with a bullet in her back as she dived down in hoping to escape the shooting, her husband Tim Gardner told ABC News. Flanagan aimed at her and missed twice before connecting with a shot that came perilously close to killing her. "The surgeon told me that a couple of centimeters and she wouldn't be walking," he said, "and a couple of centimeters more and she wouldn't be alive." Gardner, the Smith Mountain Lake Chamber of Commerce director, was speaking about local tourism when the unprecedented ambush occurred.
Article continues below advertisement
'We're Soldiering On'
Amid the shock and grief that shook the station to its foundation, WDBJ-TV continued their coverage of the murders, with anchorwoman Kim McBroom telling viewers, "Another tough morning for us, but we're soldiering on." The newscast was a combination of tributes and non-related items. Photojournalist Ward would have been filming local high school football games as the season began Friday, McBroom said.
Life Going On
Bridgewater Plaza, where the horrific incident occurred, was slated to reopen at 8 a.m. on Friday after two days of closure. Chris Genna, who owns CJ's Coffee and Sandwich Shop, said that his "thoughts go out to the families." A memorial had been set up at the scene.