'His Actions Killed My Son': Parents Of Driver Fatally Hit By Tony Stewart's Car Blame NASCAR Star For Their Son's Death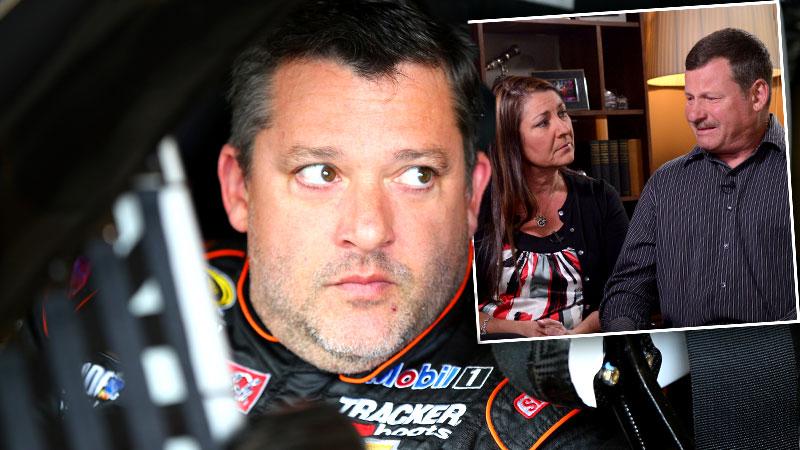 The parents of Kevin Ward Jr., the young driver fatally struck by by Tony Stewart's car, say they hold the NASCAR star responsible in their son's death.
Ward was struck by Stewart at the Canandaigua Motorsports Park in New York on Aug. 9, 2014 after he was bumped by Stewart's car, and got out of his own car.
"I don't feel Tony meant to kill my son, but his actions killed my son -- I think he lost his temper," Pamela Ward told Good Morning America Friday.
Article continues below advertisement
She continued, saying she wished that her son did not get out of his car after being bumped by the veteran driver, but still places the blame with Stewart.
"If Tony would have stayed low on the track, and not gunned his engine and headed for my son, my son would still be here."
Pamela and Kevin Ward Sr. have filed a civil lawsuit against Stewart for wrongful death, reckless conduct, gross negligence and their son's terror and suffering, asking for unspecified damages.
"We want him accountable," Pamela told GMA. "The civil suit is the only action we have left."
Their lawsuit claims that Stewart "purposefully gunned his engine while under a caution."
Kevin Ward Sr. said the NASCAR champ was clearly aware of his actions against his son. "There's no doubt. He knew what he was doing. And it was Tony's car that revved that motor."
A grand jury declined to indict Stewart criminally in September, but one fact that was revealed was that Ward Jr. had trace amounts of marijuana in his system.
Article continues below advertisement
Watch the Video on RadarOnline.com
But Pamela Ward defended her 20-year-old child. "I don't feel my son was impaired; I never have."
Stewart has continued to drive since the accident, with less-than-stellar finishes, but that doesn't comfort Kevin's parents.
"Tony races every weekend," Kevin Ward Sr. said. "Well, I know my son will never get to race again."
His voice cracks in the interview when asked what he wants Stewart to know.
"That he took a very, very big part of my family's life."
Stewart's reps declined to comment but he released a statement after the situation, saying: "There aren't words to describe the sadness I feel about the accident that took the life of Kevin Ward Jr."