Sorry, Teresa! Giudice's Jersey Shore House Sells At Auction For Just $100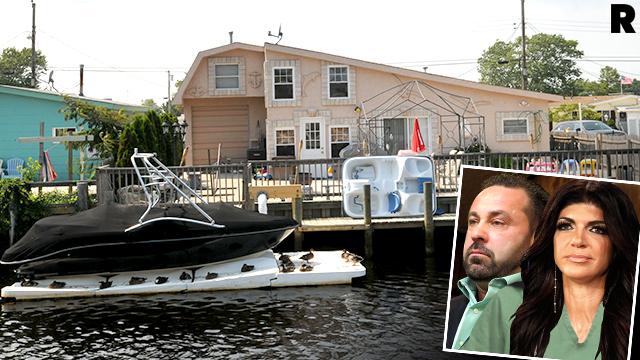 Teresa and Joe Giudice's life of lies continues to crumble! RadarOnline.com has confirmed that their Jersey Shore house sold at an auction Tuesday for just $100, as part of foreclosure proceedings against the couple.
The home, which the Giudices bought for $347,000 in 2005, features five bedrooms, two bathrooms, and boasts 1,350 square feet.
With no one bidding on the house, America's Servicing Company, the mortgage lender for the vacation home, bought back the property for $100. Even if someone had bid on the house, however, the bank would have been unlikely to accept the bid unless it was for at least $347,000. It's expected the house will be placed up for sale by the mortgage company to recoup the money owed by the Giudices.
Article continues below advertisement
A source previously told RadarOnline.com, "There was partying at the house at the Jersey shore, all weekend…It was loud, and Joe didn't really care that it was disrupting the neighborhood. Alcohol was involved, and Joe had been staying up late into the wee hours of the morning drinking."