Rob Kardashian Ends Feud With Kim! Inside His Sweet Apology & Their Big Reunion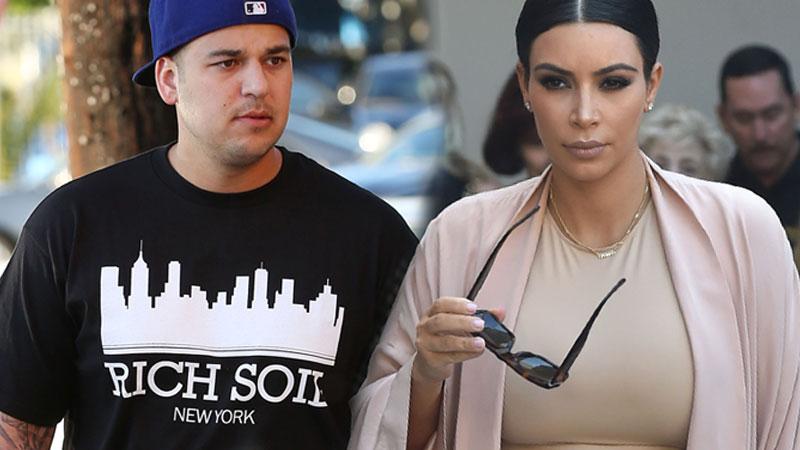 It looks like Rob Kardashian will be keeping up with his sister Kim again, as RadarOnline.com has exclusively learned that the siblings have ended their year-long feud!
This morning, the Keeping up with the Kardashians siblings went hiking together, according to a tweet that Kim sent out to her 42 million followers.
And yesterday, Rob posted a photo of Kim's husband, Kanye West planting a sweet smooch on North West to his Instagram.
Article continues below advertisement
https://instagram.com/p/6Ug5ShpWbX/?taken-by=robkardashian
Although fans were quick to assume that the photo was shared in yet another mockery attempt, RadarOnline.com has learned that it was absolutely not.
"There was no shade at all behind Rob's Instagram post," the family insider says. "It was more of a peace offering than anything else."
As RadarOnline.com previously reported, the sibling rivalry reached a boiling point in March when Rob broke his social media silence by slamming his sister in an Instagram post that compared her to Rosamund Pike's deranged murderer and psychopath character from the 2014 hit movie Gone Girl.
"This is my sister Kim , the b*tch from Gone Girl ,,," Rob captioned the image, which was deleted just a week later.
The family friend tells RadarOnline.com, "Rob and Kim used to be so incredibly close and he is seeing now that she is trying so he is going to try as well."
"Rob really wants to have a great relationship with Kim and Kanye because he wants to be able to be close to their kids like he is close to his sister Kourtney's," says the source.
"Rob loves playing uncle and the kids all love him. He acts like himself when he is the babysitter."
Do you think that Rob and Kim Kardashian's feud is over for good? Tell us your thoughts in the comments below.