A New Low! Sad & Isolated Rob Kardashian Skips His High School Reunion As His Weight Balloons -- Why Kim Finally Stepped In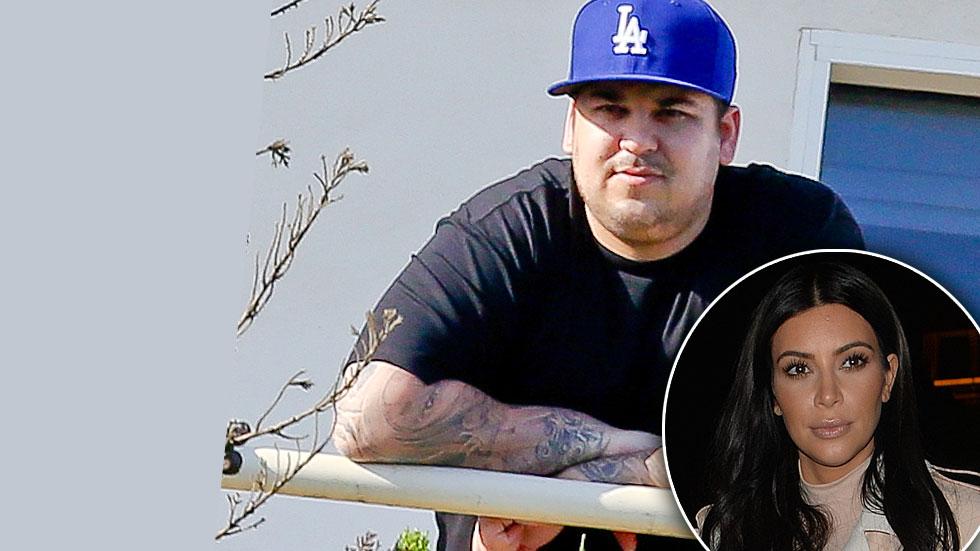 It's no secret that Rob Kardashian has been dealing with depression and isolation -- his issues have unfolded before America's eyes on Keeping Up With The Kardashians. But when Rob Kardashian, who is rarely seen by the public, skipped his ten year high school reunion, his big sister Kim got involved to help him get in on some of the fun he missed, and to remember the guy he used to be a decade ago.
Article continues below advertisement
https://instagram.com/p/4enMyauS0R/
In high school, Rob wrote a letter to himself that he was supposed to open at his ten year reunion. On the front of the letter, Rob had written, "If I don't show, please give to my sister Kim." Apparently, Rob did not make it to collect the note, because Kim posted a picture of the letter, saying that she can't wait to read it with her little brother. "Just received this pic from my brothers BFF from their 10 year high school reunion. It's a letter Rob wrote to himself back in high school. I wonder what it says. Rob can't remember either lol We're dying to read it together."
What do you think high school Rob wanted to tell 28-year-old Rob?