Heartless Kim Kardashian Says Brother Rob Would Be Skinny If He Did Meth -- Sister's Mean Joke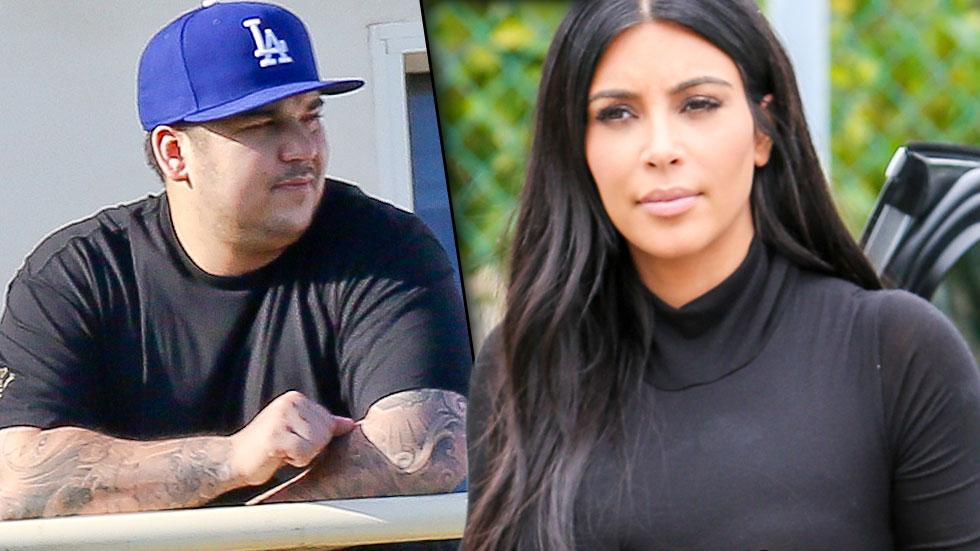 Kim Kardashian has said a lot of mean things about her brother Rob in the past, but this time she has outdone herself by poking fun at his weight and his drug use all in one sick joke!
Kim said of her brother, "It's not that mysterious, what's happening with Rob," Us Weekly reports. "He has gained weight. He feels uncomfortable being on the show, and that's OK."
Rob, once an active part of the family's show, Keeping Up With The Kardashians, has become a recluse. Rarely ever seen, he has put on an unhealthy amount of weight, and family has repeatedly expressed their concern at his deepening depression. Kim, however, has consistently been his biggest critic.
Article continues below advertisement
"Do I think he smokes weed, drinks beer, hangs out and plays video games with his friends all day long? Yes," she said. However, when asked whether or not she thought her brother did meth, an extremely dangerous and addictive narcotic, she laughed and said, "No, no... Or he'd be skinny."