Cancer Shocker! Renee Graziano Quits 'Mob Wives' Over Secret Health Crisis -- Inside Her Scary Diagnosis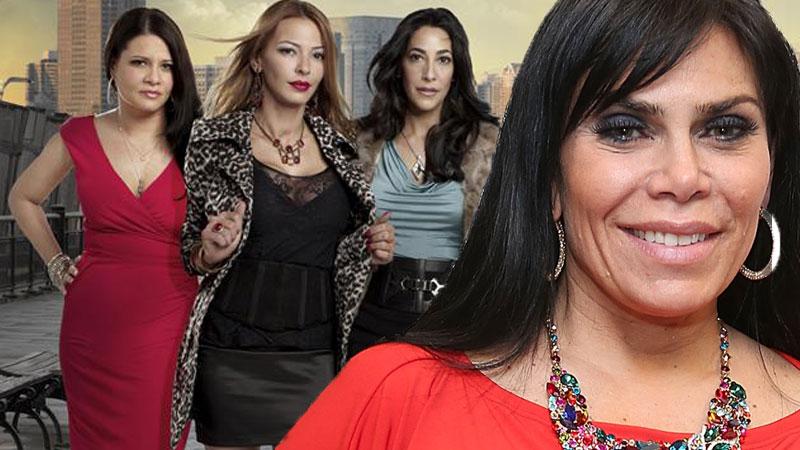 It's a showdown on the set of Mob Wives! RadarOnline.com has learned that veteran Renee Graziano recently decided to part ways with the show -- and she didn't even wait until the end of filming this season to do it!
"I do love VH1 very much, and I support them 100 percent," Graziano tells Radar. "I support my sister Jennifer Graziano — Creator and Executive Producer of Mob Wives, but right now is a chance for Renee."
Article continues below advertisement
According to a source close to production, Graziano decided to exit Mob Wives part way through filming the upcoming Season 6.
"She's been struggling with Season 6 from the beginning," the source tells Radar. "After giving six years on the show, she has made a decision to step away from the camera temporarily and to walk away from the show right now."
Graziano's decision follows health setbacks, the insider revealed.
"Renee made the conscious decision due to very poor health," the source says.
The source reveals that Graziano was rushed to the hospital on Aug. 13.
"Renee went to the hospital yesterday," the source says. "She had to have EMS go and pick her up and she was kept under care."
"They ran every test under the sun and said to her, 'You are dehydrated. You shouldn't go to work,'" the source continues. "She needs vitamin B12, has low potassium and is dehydrated."
Article continues below advertisement
But that's not the full extent of what Graziano learned during her trip to the hospital.
According to the source, Graziano's "hormone levels are unbalanced" and she is dealing with seriously "low blood pressure."
Graziano has been showing signs of her ailments while filming season 6.
"She's been crying in the middle of scenes," the source says. "It's her hormones."
Plus, Graziano is going through an emotional battle with her family.
"Her dad is going through cancer," the source says. "Her mom has lupus."
On top of that, the drama on Mob Wives has pushed Graziano over the edge.
"She's being pushed, pushed, pushed and it's all drama, drama, drama," the source says. "Her and her son are concerned about her well-being because they feel the show has a lot to do with it."
"When you are being pushed into situations and having situations created which could create riff-raff with her child, there is nothing they could do or say," the source says. "And it's deeper than just Mob Wives."
Article continues below advertisement
Graziano plans on taking a "month away to sort out what's important" — but the source promises that the reality starlet will make a few appearances from the point on where she quit filming in the middle of Season 6.
"She wishes Angela Big Ang Raiola the best and will do her best to be there for her, but Renee has to focus on her health issues," the source says.
And while she doesn't want to disappoint her sister, Graziano feels that "she has to do what's right for Renee right now," the source says.
After Season 6, it's unclear what Graziano plans to do.
"She's not saying she would not come back, but she is feeling used and it's all about her health right now," the source says. "Its a shame because we all know the show has resolved around Renee and has for years, but it's about time someone else does their work. Her health comes first."