Shocking Appeal! Phil Spector Files To Overturn Conviction For Murdering Girlfriend – Read The Court Documents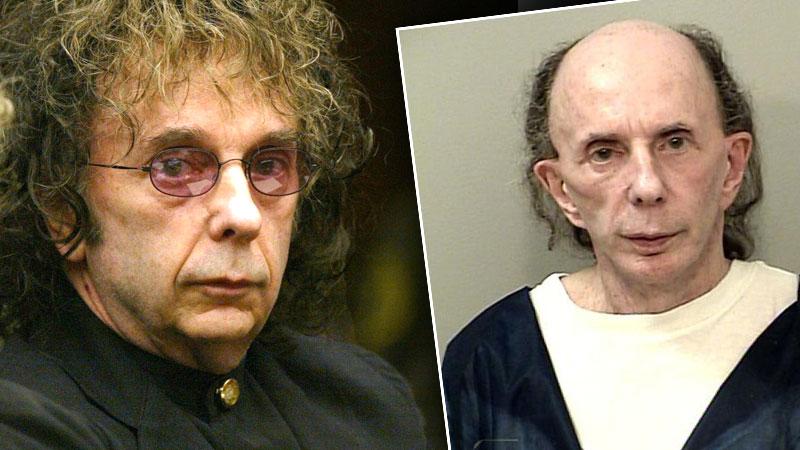 One month after Phil Spector's attempt to have his second-degree murder conviction overturned was denied, RadarOnline.com has exclusively obtained documents that show the killer has filed another appeal on outlandish claims that he has been screwed over by the legal system!
In 2009, Spector was sentenced to 19 years to life after he was found guilty of second-degree murder in the 2003 shooting of then-girlfriend Lana Clarkson.
Article continues below advertisement
But in one last attempt at freedom, on August 12, Spector filed another appeal with the court to overturn the dismissal of his petition, saying that the judge in his original murder trial "did numerous inappropriate things which caused him a denial of his due process."
Spector claimed that the experts that examined the evidence stated that Clarkson's injuries were self-inflicted. He also alleged that a videotape that was shown during the re-trial showed the judge making comments to the jury about the expert witness.
Aside from saying that it "was absurd and should not have been allowed," Spector added that the actions of the judge basically made him a witness for the prosecution.
He is therefore demanding that the Appeal Court overturn the order dismissing his petition and also dismiss his murder conviction.
Click here to take a look at Phil wigging out over the years!
A similar attempt by Spector to overturn the conviction failed before.
Article continues below advertisement
In 2012, Spector filed a petition with the Federal Court saying that his constitutional rights were violated after the prosecution allowed the use of a trial judge's comments on an expert's testimony.
He sought to have the court overturn the murder conviction altogether.
Then earlier this year, the 74-year-old music producer's legal team asked the court to speed up the appeal process. The documents said that "Mr. Spector is frail and in ill health with an assortment of serious maladies. Any consideration the Court can provide in expediting its decision in this matter will be deeply appreciated.'"
A decision was swift: As RadarOnline.com reported, on July 11, the federal court judge decided to dismiss the petition, claiming that Spector's trial judge did not do anything wrong in the courtroom. The decision explained that there was nothing wrong with the prosecution being allowed to use the judge's comments on an expert's testimony, because the judge was simply explaining to the jury what the expert had said on the stand.
The order also said that Spector failed to provide a legitimate reason as to why his conviction should be overturned, and threw out the petition to overturn it.
Do you think that Phil Spector's murder conviction should be overturned? Tell us your thoughts in the comments below.