Father's Nightmare! Inside Paul Hogan's Heartache Over 'Bong-Smoking & Beer Guzzling' Son 'Obsessed With Anti-Christ'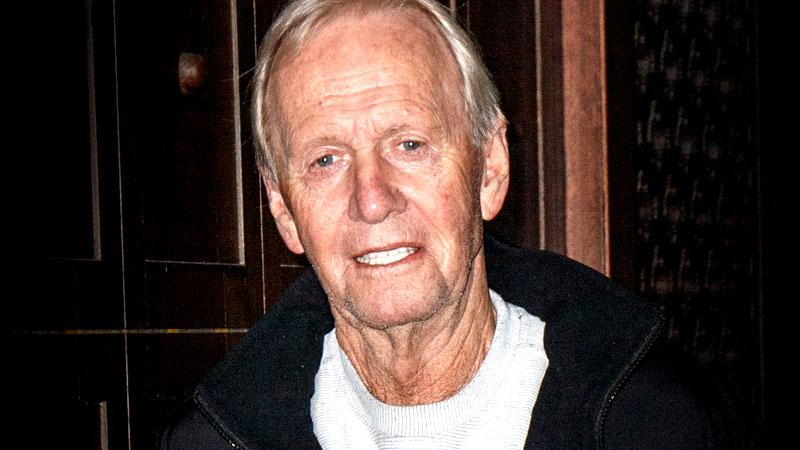 Crocodile Dundee star Paul Hogan and his 16-year-old son Chance, are trapped in a bitter family feud over the teen's partying, according to a new report in The National ENQUIRER.
According to the magazine, Chance "was caught guzzling down beers and sucking on a big bong" on the balcony of his 74-year-old father's Hollywood home on August 18.
That same night, "Chance was spotted bringing over a bunch of buddies to keep the party going," the source said.
Article continues below advertisement
https://instagram.com/p/0wSHN4yKlb/
"Chance is openly obsessed with the black arts and with the anti-Christ, openly writing the symbolic Satanic numeral 666 on T-shirts, paintings and even scrawling the dreaded mark of the beast across his forehead," an insider told The ENQUIRER, on newsstands now, adding, "he's grown his hair to his shoulders and smokes like a chimney."
As if all that wasn't enough reason for the iconic 80's star and his ex-wife Linda Kozlowski, 57, to be worried, the source said, "Chance recently showed off a cigarette burn on his hand at his Santa Monica, Calif., high school with pride and has also been prone to lighting fires in his bathroom and trying to eat the flames!"
Although Paul has been silent on the issue for several years now, he did admit that his family's decision to constantly move could have had a negative impact on his son.
"I've moved the poor kid about eight times," Paul once said. "I'm a gypsy, and he has been to different schools. I'm reluctant to drag him out."
But according to a source close to the Hogan family, it is more than that.
"Chance has had all the opportunities and traveled the world," the source told The ENQUIRER. "What he needs most now is stability."
Do you think that Paul Hogan is to blame for the way his son Chance is acting? Tell us your thoughts in the comments below.