Another Trans Scandal? The Truth Behind Nick Lachey & Trans Model Shauna Brooks' Steamy Hot Tub Photo REVEALED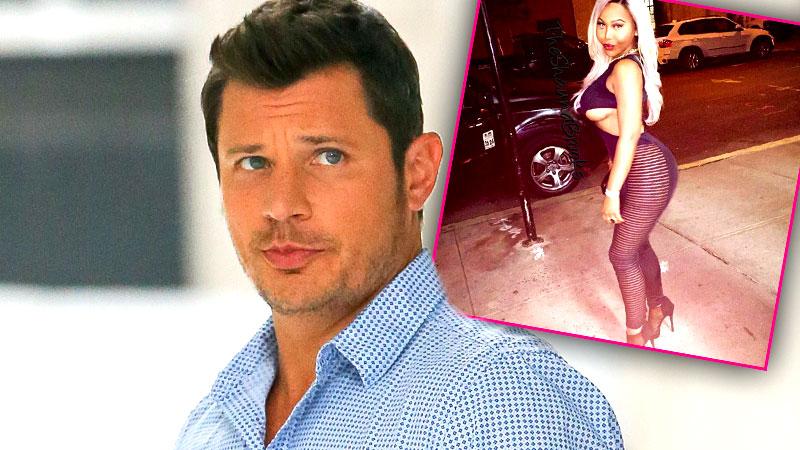 Nick Lachey's steamy past has caught up with him after a photo surfaced of him in a hot tub encounter with transgender model Shauna Brooks.
https://instagram.com/p/MvzPjZmv9Y/?taken-by=theshaunabrooks
Several media outlets reported that the two possibly shared a secret romantic past when the photo that was posted on her Instagram in 2012 came to light, but RadarOnline.com spoke exclusively to Brooks who sets the record straight.
Article continues below advertisement
"I have zero comments on that and to be honest I don't really want to talk about it at all," said Brooks, referring to the photo with her on the lap of Vanessa Minnillo's husband.
"It's just ridiculous that I have a photo taken with someone and automatically I am romantically involved with them," she added.
"There is nothing going on other than two people hanging out at the same place one time."
As RadarOnline.com previously reported, Brooks was also linked to singer Chris Brown after spending the night at his Virginia home in 2014.
At one point, she even threatened to "spill the beans" on what really happened during their encounter when Brown reposted a defamatory Snoop Dogg meme on June 3 that slammed Caitlyn Jenner.
However, the photo was taken down by Brown and Brooks backed down from her threat.
A rep for Lachey tells RadarOnline.com, "That's not Nick in the picture. It looks like Nick, but it is absolutely not him. Nick has completely different tattoos and this woman is claiming that it was him, but it is not."