Drowning Sorrows? Miranda Lambert Crying, Drinking Post Split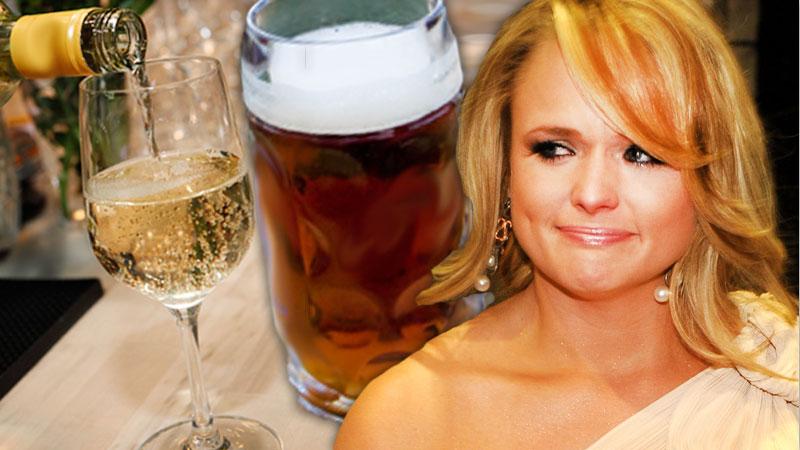 Just weeks after announcing that she would be divorcing her husband Blake Shelton, Miranda Lambert broke the hearts of country music fans all over again when she poured her heart out to her concert crowd, revealing that she was dying to spend her days drowning her sorrows in a bottle of alcohol!
A devastated Lambert was playing a show at WE Fest 2015 in Detroit Lakes, MN on Friday when she reportedly spoke up about her split from her husband of four years. "I wish I've been drinking all day, I deserve it," Lambert admitted to the crowd. "I just got divorced."
Article continues below advertisement
As if that weren't sad enough, Lambert then reportedly began crying as she sang her song, "Over You," a repeat performance from July 18th when she broke down in tears days before her divorce announcement.
As RadarOnline.com reported, insiders have said that Shelton's drinking was one of the major reasons behind the divorce. "Shelton didn't always treat Miranda well when he was drinking, and she feared for her future with him," an insider revealed. "Blake can be a fall-down drunk who drinks to the point of blacking out. That's no way to live. He would get drunk and belittle her." But now, in the wake of her split with the man she had shared her life with, it seems that even Lambert could go for a few drinks to ease the pain.