Fiancée Mourning Cameraman Killed On Live TV Was 'So Excited To Get Married,' Reveals Co-Worker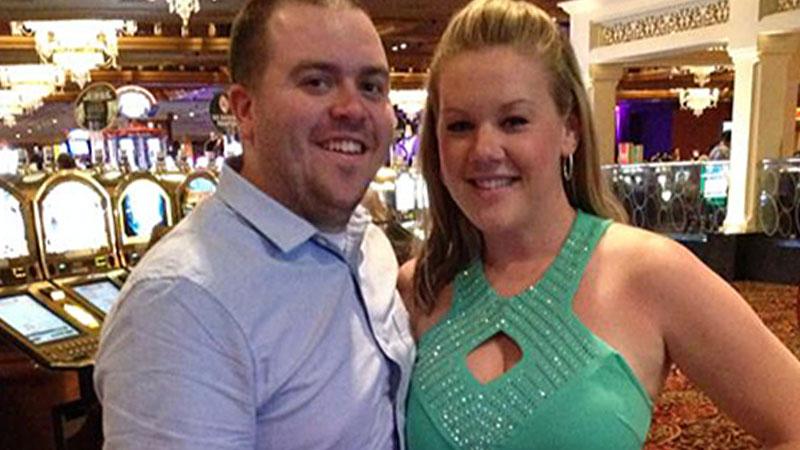 The cameraman gunned down on live TV has left behind a fiancée so devastated she hasn't been able to bear picking up her wedding dress — a painful reminder the two were supposed to be getting married and starting a new life together.
Instead, Melissa Ott is mourning the tragic shooting death of her husband Adam Ward by deranged gunman Vester Flanagan, which played out on live television on Aug. 26. Tragically, Ott was producing the news at the Roanoke, Va., station WDBJ, where she and her future husband worked, when the shooting occurred.
Article continues below advertisement
"They were very excited about it, they really were," Ott's fellow anchor, Kimberly McBroom, told People of the couple's upcoming wedding in a new interview. "He wanted to be a dad, she wanted to be a mom, they were not going to wait a long time to have kids."
"They were very much in love and they were both so excited to get married," continued McBroom, who noted the day of the shooting was supposed to be Ott's last as an employee at WDBJ, since she and Wade planned to move to Charlotte, N.C.
"Before the show we were celebrating with her," revealed McBroom. "Adam had brought her flowers, Alison Parker, who was also murdered that day had brought her balloons, I brought a cake. It was supposed to be a celebration day."
"There were some rumors that Melissa received her dress on Wednesday, we had heard that and we thought that was true but I went to see her this afternoon and that was not true," continued McBroom. "She has not received her dress yet, that it is still in the shop."
McBroom noted that Wade "wanted desperately to have children with his fiancée."