Lindsay Lohan 'Running Around Naked Saying She Was Drugged,' Shocking Report Claims –– Hollywood Wild Child Back To Her Old Ways?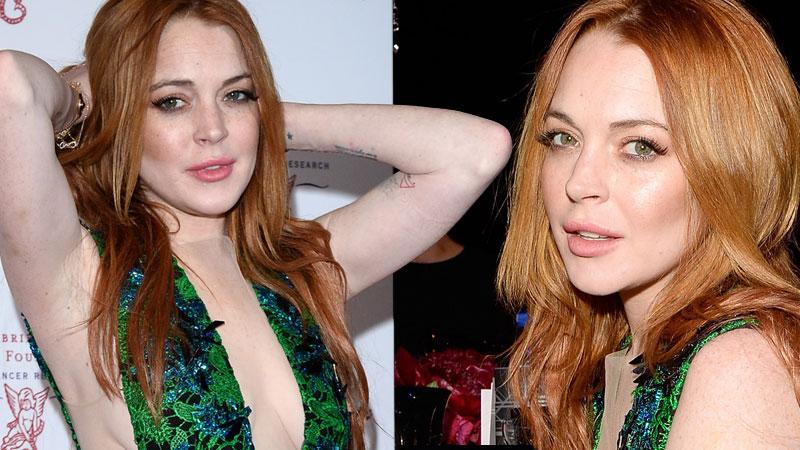 Lindsay Lohan "was running around naked saying she was drugged" after she attended a high-profile wedding in Florence, Italy, according to a new report.
The Mean Girls star said she was "slipped a mickey," an insider told the NY Post, leaving the nuptials of tourism ambassador Justin Etzin and model Lana Zakocela early, and retreating back to her villa.
During the wedding ceremony, insiders said the 29-year-old, who has a history of drug and alcohol abuse, "was painting her nails during the ceremony and looking at her phone" -- another incident in a string of bizarre occurrences over the wedding weekend.
Article continues below advertisement
"It was one thing after the next" for the jet-setting actress, sources told the paper.
A DJ gig the redhead beauty had was also a farce, as a source said she played Brandy and Monica's 1998 hit "The Boy Is Mine" on a loop, sources told the paper.
She "got upset when she thought someone took her photo; she was speaking in a British accent, 'Who took the photo? Don't be an idiot,'" a source said.
Etzin's publicist said when asked of the LiLo fiasco, "None of those things are true."