Teen Muse Kylie Jenner Reacts To Boyfriend Tyga's Raunchy Sex Song -- Angry Or Honored?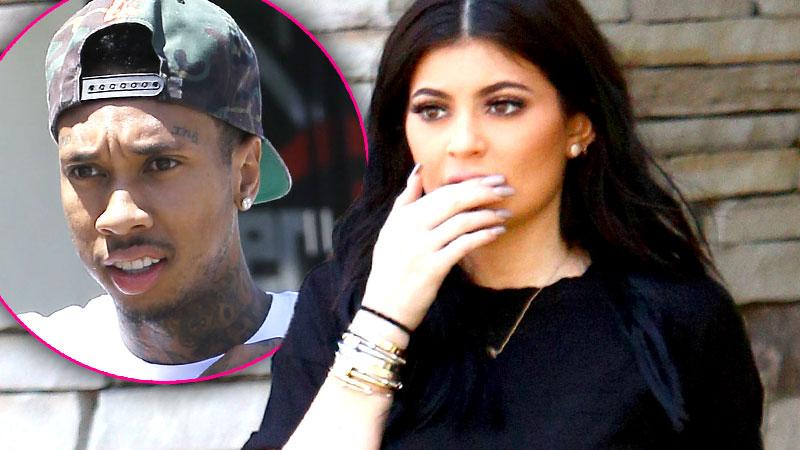 The Keeping up with the Kardashians clan are not ones to keep silent when someone disgraces their family – unless, of course, that person happens to be dating one of them!
On Tuesday, Kylie Jenner's boyfriend Tyga dropped a single off of his new album called "Stimulated," in which he raps about having sex with the reality starlet. Though upset, her family has yet to weight in publicly. But now, RadarOnline.com has exclusively learned what Jenner thinks of the track.
Article continues below advertisement
In the song, Tyga says, "They say she is young, I shoulda waited. She a big girl, dawg, when she stimulated. She a big girl dawg, I'm puttin' in. Yeah I'm penetrating."
Listen to a preview of Tyga's 'Stimulated'
Although the family is "disgusted," according to a source, "Kylie actually thought that the song was cute and knew about it before it came out."
"There is nothing that Tyga could ever do that would make Kylie walk away from him," the source continued. "She does not ever try to argue with him because he has somehow convinced her that he is the best she will ever get and she believes him."
"It is her first true love and she is very much thinking that she will be with him forever," the source told RadarOnline.com.
As RadarOnline.com previously reported, the young rapper and baby daddy to Blac Chyna's son King Cairo, is now under contract to appear on KUWTK as Jenner's love interest.
Although momager Kris Jenner seems to be okay with the defamatory song, Caitlyn Jenner would not take the same stance.
"The family doesn't even want to tell Caitlyn about it because they all know how she will react and it will not be good," the source added.
"Whereas Kris would see this as being good for publicity, Caitlyn would absolutely blow up on Tyga and go to his house if need be."