Tyga Finally Publicly Proclaims Love For Kylie Jenner—'Few Capture The Heart'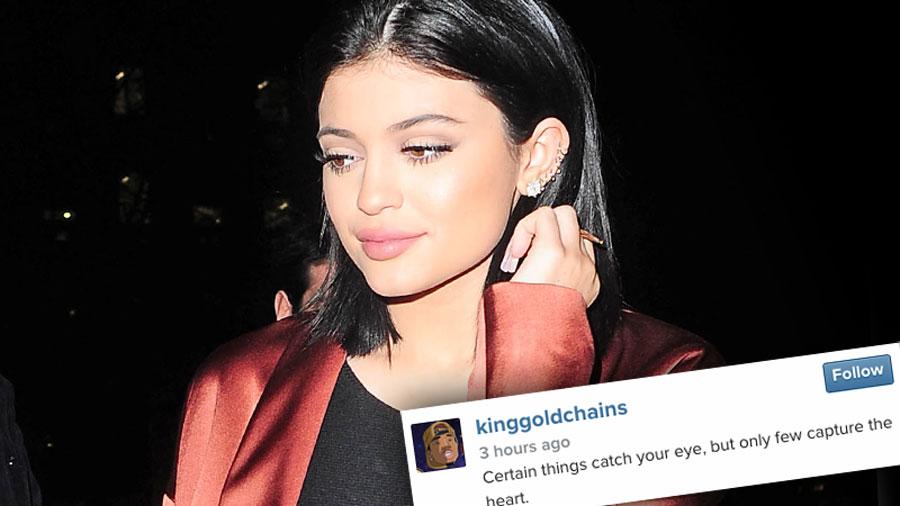 For supposedly not dating, Tyga certainly likes to show a lot of love for Kylie Jenner!
"Certain things catch your eye, but only few capture the heart," the 25-year-old wrote on a photo of 17-year-old Jenner that he posted to Instagram.
As RadarOnline.com reported, the couple is rumored to have started dating when Jenner was just 14 years old. And in recent months the two have ratcheted up their relationship and begun to broach the topic of marriage.
Article continues below advertisement
"Kylie has asked her sisters what they think of getting married at a young age because it is something that she'd been talking about with him," an insider previously told Radar.
"Obviously, her sisters have told her that they support her in whatever she wants to do. They cannot tell her that it is wrong because they were all monogamously coupled at extremely young ages."
that he didn't care what anyone thought of his relationship with Kylie.
"Whether if I tell the world that I love her or I don't, it's gonna be me to dictate that, and how I want to keep my friendship and relationship with her," he said.
"I feel like it doesn't matter what the world thinks. If you're around somebody, and you love being around that person, that's all that matters."
Do you think it's okay for Kylie to be in a relationship with the older Tyga, or should they wait until she's 18?