Too Much, Too Soon? Kylie Jenner's Diva Attitude Emerges At Canadian Club Celebration She's Paid $200K To Attend –– 18-Year-Old's Ego & Bank Account Continue Swelling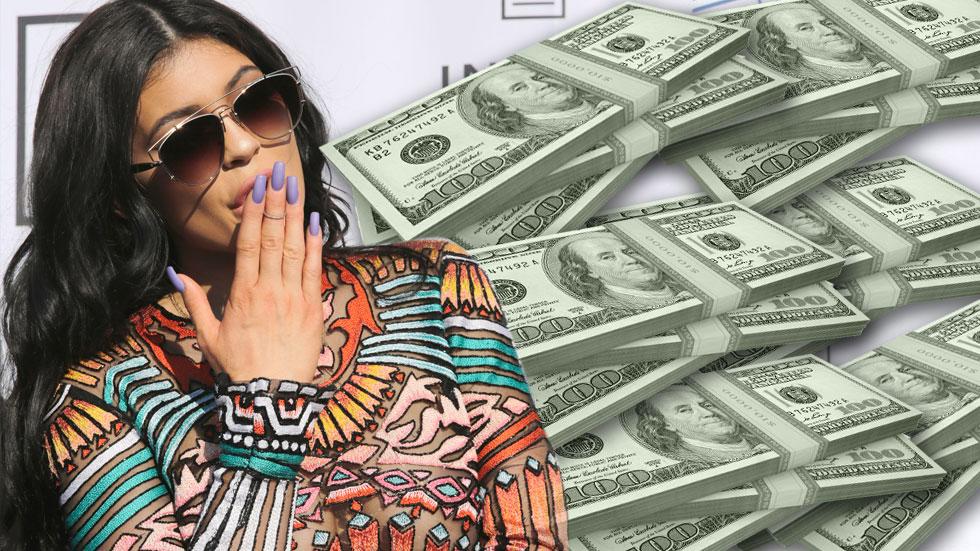 Kylie Jenner's bank account -- and ego -- continue to grow following her 18th birthday, and RadarOnline.com has all the details for you.
The latest example of both took place Sunday, when Caitlyn and Kris Jenner's youngest daughter pocketed a cool $200,000 to show up at an InList birthday bash in her honor at Quebec's Beachclub.
The curvy 18-year-old, upon arrival at the club, "was escorted to the VIP restroom to change her outfit, but decided it wasn't up to standard and asked to be taken back to her car by security and then driven 50 to 100 feet to another, evidently more suitable bathroom," insiders told the NY Post.
Article continues below advertisement
Sources recently told RadarOnline.com that the young Keeping Up With The Kardashians star "is already acting like a terror by trying to call all the shots" in "demanding that her mother Kris give her access to her entire fortune," estimated at $5 million -- "immediately."
As RadarOnline.com previously reported, Kylie's emergence into adulthood has presented numerous many lucrative opportunities, including million-dollar porn offers for a sex tape. We recently took a close look at the costly, jet-setting life the teen socialite has become accustomed to, complete with luxury cars, a $2.7 million mansion and an unrivaled collection of jewelry.