Kristen Taekman Calls Ramona Singer 'Insensitive, Rude & Obnoxious' — Find Out The Latest In Fierce Feud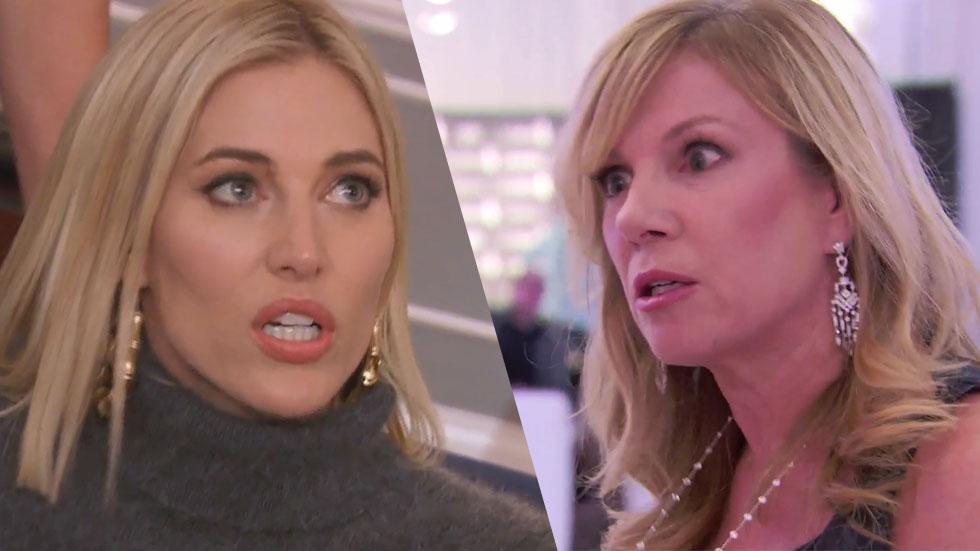 Kristen Taekman called Ramona Singer "insensitive, rude, and obnoxious" in her latest Bravo blog, marking the latest shot fired in their white-hot feud.
Taekman was referring to a Real Housewives of New York skirmish in which Bethenny Frankel exploded on Singer in regards to a rumor she spread -- that the Skinnygirl cheated on her first husband.
Singer -- whose actions Frankel called "desperate," "nasty" and "selfish" -- responded with a tantrum toward Frankel, apologizing and claiming, "I'm going through a bad time in my life."
Article continues below advertisement
Taekman, in her blog, was pleased with the breakdown between besties, saying that it was "good" that "Bethenny called out Ramona again for her sh**.
"Ramona has been gliding along for some time now and needs to be called out on it," the model said. "She is so insensitive, rude, and obnoxious."
As RadarOnline.com previously reported, the rivalry between Taekman and Singer has been lingering all season on the Real Housewives of New York, with both sides trading pointed words with each passing week.
Elsewhere, Taekman also took exception with Sonja Morgan's frantic behavior at the showcase for her clothing line, in terms of the "tacky" way she argued "in front of the models," and criticizing a model's figure to her face.
"Sonja, I know that you have been 'modeling for years,' but so have I ... still do," she wrote. "A client would not ever, ever talk about you like that in front of you, not like that.
"It's always left with 'I will call your agent.' Come on, Sonja, that's just messy."
On the bright side, she did say that she and her castmates were "blown away" by Morgan's fashion selection, calling the clothes "beautiful, elegant and very Sonja."
The Real Housewives of New York returns Tuesday at 9/8c on Bravo.