'Once Again, Ramona Is Acting Selfishly': Kristen Taekman Calls Ramona Singer Out For Diva Demands During Charity Event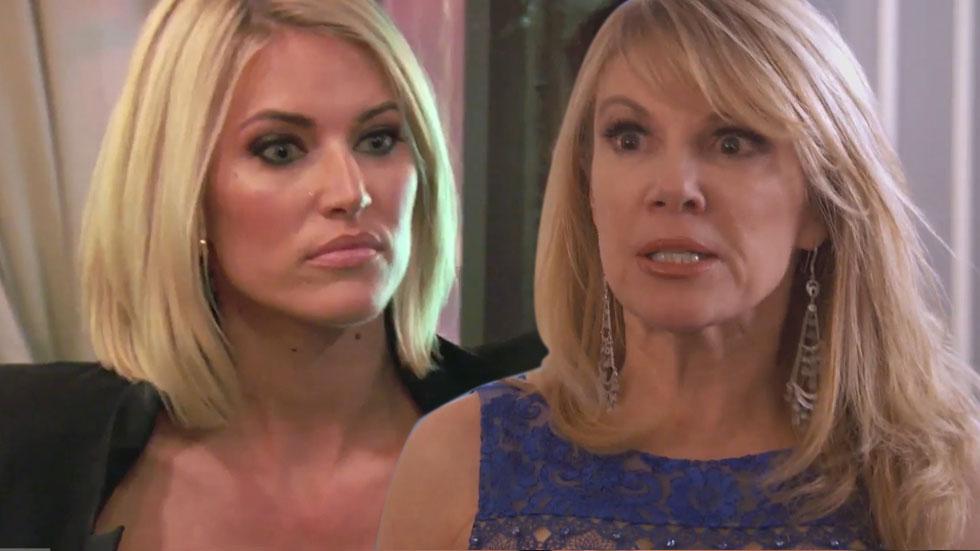 Kristen Taekman and Ramona Singer's relationship continues to grow more toxic, as the blonde beauty called out her castmate's selfish behavior in a new Bravo blog.
Taekman's harsh words for her Real Housewives of New York rival came after Singer faced off with Heather Thomson on Tuesday's episode, accusing her of neglecting to promote her True Faith jewelry collection at an event for the children's charity organization SmileTrain. (Singer had also donated necklaces from her line for the event.)
Article continues below advertisement
"Once again, Ramona is acting selfishly," the model and entrepreneur said, explaining how Singer hardly was deserving of huge promotion considering her minimal, off-hand contributions.
According to Taekman, Singer "came to the jean decorating party" on last week's episode, "brought some of her necklaces and said, 'Here, maybe you can all use these to decorate the jeans.'"
While Singer's gesture was "very nice" and "appreciated," Taekman said, they all came "two days before" the event, which she had been planning with Thomson for six weeks prior to.
MORE ON:
Real Housewives of New York
"I would have been more than happy to have supported True Faith," Taekman said, "but you can't come in at the last minute and expect all of these demands at a charity event."
Taekman added that Singer's contributions to the event paled in comparison to those Thomson made on behalf of her clothing line, Yummie.
Thomson "donated hundreds of pairs of jeans, set up a boutique, and had staff to support the boutique," Taekman wrote. "Ramona comes in, throws a few necklaces down on a table, and expects top billing?!"
As RadarOnline.com previously reported, Singer had a mini-tantrum after seeing the underwhelming promotion for her jewelry line, calling the snub a "slap against sisterhood," to which Thomson told her, "Go take a walk."
Watch the video on RadarOnline.com
Taekman had similar words of wisdom for Singer in her blog: "Ohhh Ramona... for once, just sit back, and chill the F out!"
We'll see more of the fallout when the Real Housewives of New York returns Tuesday at 9/8c on Bravo.