Exclusive
Forgive & Forget? Kim Richards' Family Visits Her In Rehab -- But Find Out Who Stayed Home!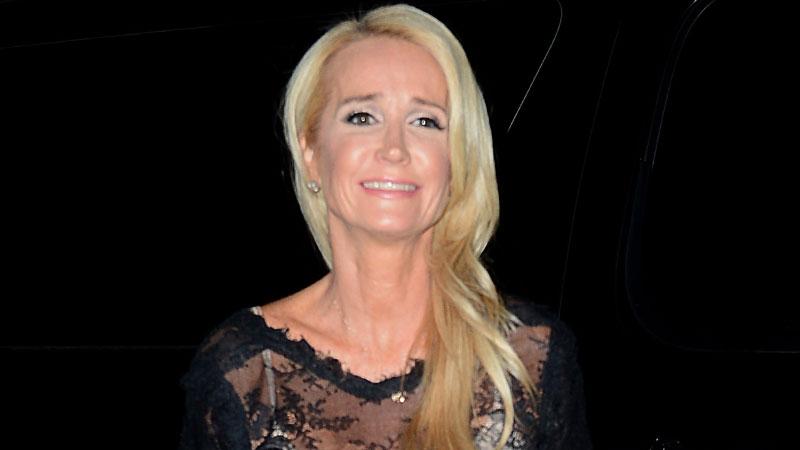 Kim Richards' family has decided to give her yet another chance to prove she is on the mend. RadarOnline.com has learned that a group of her family visited her in rehab over the weekend, but her ex-husband and biggest supporter, Monty Brinson, was unable to make the trip to Orange County because his health has begun to rapidly decline.
Two of Richards' kids, including her son, Chad, "visited their mother at her rehab and were very happy with the improvement," an insider told RadarOnline.com. "She has been actively participating in going to meetings, and Kim's doctors thought it was a good time for the kids to visit."
Article continues below advertisement
For all of the joy of the visit, however, the source said, "It was bittersweet because her beloved ex-husband, Monty, is battling terminal cancer and was unable to make the trip because his health has been continuing to decline. But Monty and Kim continue to be in daily contact over the phone," the source said.
According to the insider, Richards plans to stay at least 60 days in treatment, but that figure is definitely subject to change, considering her recent history.
Richards' struggles began in April when she was arrested for public intoxication at the Beverly Hills Polo Lounge. After the arrest, things went from bad to worse when she went MIA after relapsing at her daughter Brooke Brison's wedding in Mexico and was fired from RHOBH.
Richards was then arrested on August 2 for shoplifting at a Target store and, since the arrest, her already tumultuous life crashed down around her.
As RadarOnline.com reported, her family had her placed on a 5150 hold, after which she voluntarily entered treatment yet again.
Now, however, her children "are cautiously hopeful that Kim is finally on the road to wellness," the insider added.