Kim Richards' Ex-Husband Defends Her 'Good Heart' After Shoplifting Arrest: 'Know The Facts Before Judging'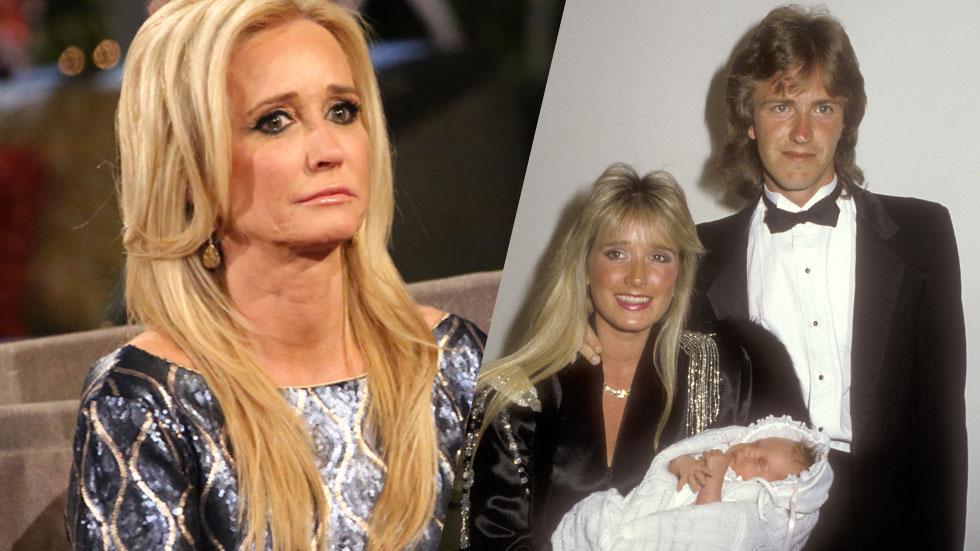 Kim Richards' ex-husband has come forward to defend the reality star for the second time this month after she was arrested for allegedly shoplifting at a Target store in early August.
Monty Brinson took to Instagram on Monday, August 17, to write a long message dedicated to the Real Housewives of Beverly Hills star.
"One day the people that didn't believe in you will tell everyone how they met you. That quote is in honor of @kimrichards11," his message reads beside an old photograph of the once couple. "All I will say at this time besides being best friends, and personally a person who has a great heart is thankful to all her fans and friends for believing in her."
Article continues below advertisement
https://instagram.com/p/6f9ATxQfKc/?taken-by=montybrinson
Though Brinson -- who has been battling cancer -- admits he hasn't seen Richards yet, the 50-year-old says they talk daily.
Brinson originally defended Richards when an Entertainment Tonight reporter asked him about the alleged incident.
"I couldn't imagine Kim stealing or shoplifting anything. She is a giver," he said. "I am in complete shock. Guaranteed this must be some kind of mistake, and the facts will come out soon. This was not alcohol or drug-related."
Interestingly, Richards was also arrested April 16 at the Polo Lounge at the Beverly Hills Hotel after a drunken episode in which she resisted arrest.
Brinson remains hopeful regarding Richards' future, however, despite the fact that she won't be returning to RHOBH next season.
"I'm excited for her," he concluded. "And personally I would like to thank everyone who stood by her through this rough time. Remember everyone in life goes through a rough time one way or another. I always say know the facts before being judgmental."