Kim Kardashian Deletes & Later Reposts Selfie With Hillary Clinton After Misspelling The Word 'President'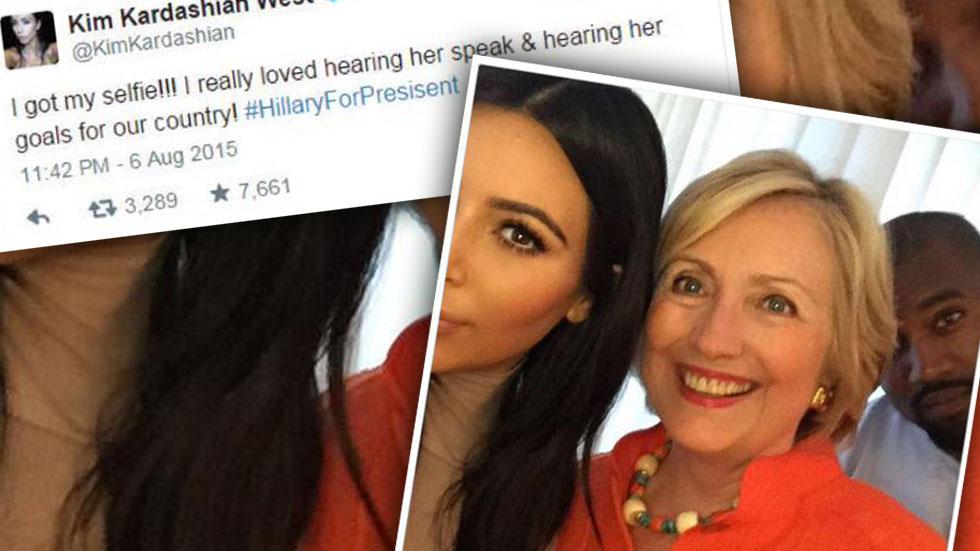 It's a good thing Kim Kardashian wants to go back to school, because she needs to brush up on her spelling bees!
The 34-year-old, along with "momager" Kris Jenner, had the lucky chance to hang out with presidential candidate Hillary Clinton while most Americans were busy watching the Republican contenders debate in Cleveland.
On the way there, Kim couldn't help but share her excitement.
https://instagram.com/p/6EB7cfuSxm/?taken-by=kimkardashian
Article continues below advertisement
Unfortunately, by the time she actually snapped the selfie with Mrs. Clinton, Kim somehow forgot to spell the word "president."
In a now-deleted post, the reality star gushed: "I got my selfie!!! I really loved hearing her speak & hearing her goals for our country! #HillaryForPresisent"
Realizing her error, the soon to be mother-of-two deleted the photo and reposted it, good as new, with the correct spelling.
https://instagram.com/p/6EUJcIuSw9/?taken-by=kimkardashian
Better luck next time, Kim!