Workout Warrior Khloe Kardashian: 'I Go Hard, And I've Lost Like 35 Pounds'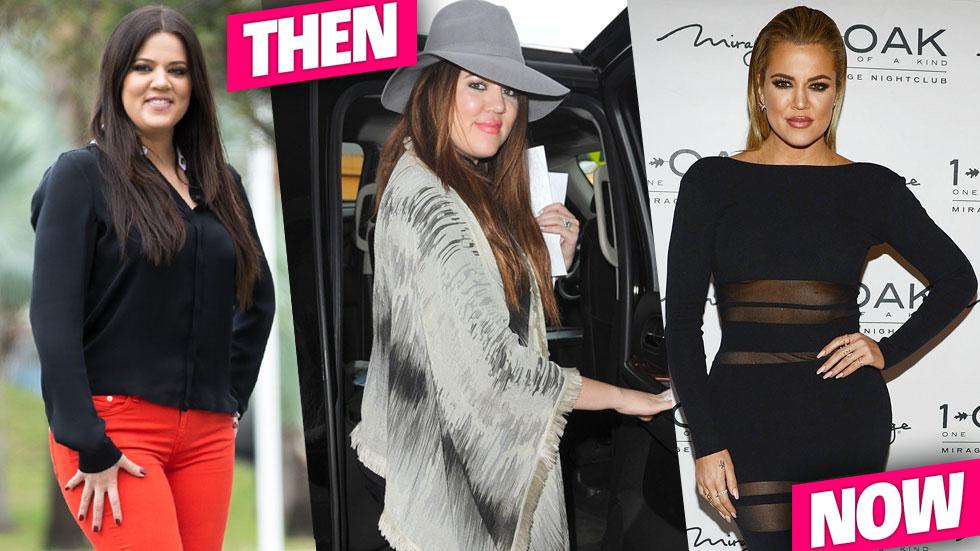 Khloe Kardashian, over being called "the fat one" of her sisters, says she's lost 35 pounds since beginning a fitness regimen that has her looking sexier than ever.
The 31-year-old beauty, who recently dropped jaws on the cover of Complex magazine, told Australian radio show Fitzy & Wippa that she sticks to her workout routine even when traveling, as she did down under.
"It wasn't that intense here because I'm still jet-lagged, but I make sure that I go -- even 30 minutes you feel, 'Okay, I feel good about myself,'" she explained. "Then, if you want to eat something or whatever, then you don't feel as bad.
Article continues below advertisement
"Now I'm so into working out … definitely when I'm in L.A., I go hard, and I've lost like 35 pounds, I don't really weigh myself."
The fashionista said that part of her motivation to hit the gym comes from her love of style.
"I know how I want to feel in clothes," she said, "and it does become addicting, once you start losing weight and seeing results."
In February, after she started seeing results from her regular trips to the gym, Khloe noted that while she's always compared to her sisters -- "People love to call me the fat one" -- she didn't consider herself to be fat at her heaviest.
https://instagram.com/p/znR-chhRtv/?hl=en