Single Khloe Kardashian Reportedly 'Stuffing Her Face,' Turning To Food For Comfort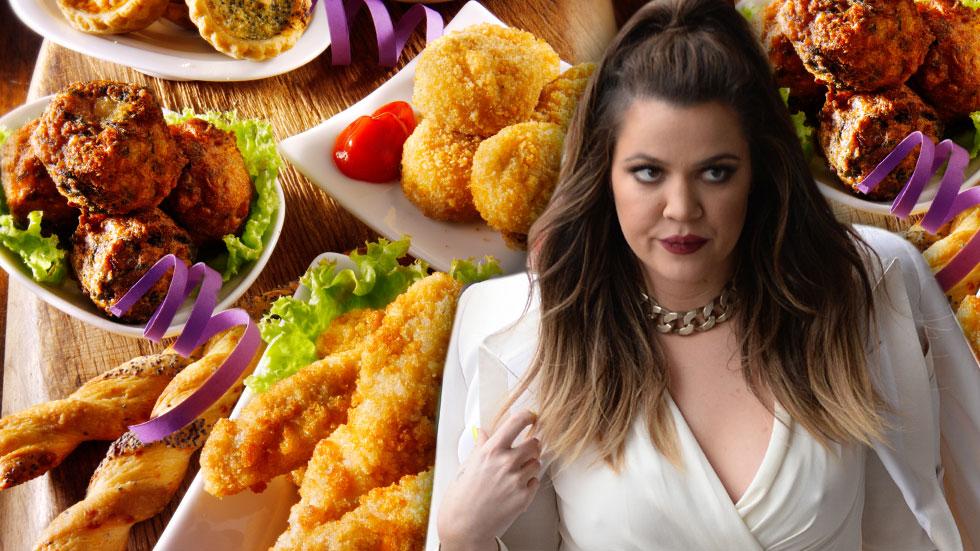 Now that Khloe has ditched needy boyfriend French Montana, she's single for the first time in years— and she's burying her feelings in food.
According to In Touch, the 30-year-old, who split from husband Lamar Odom in December 2013 amid allegations of his rampant cheating and drug use, has been indulging in her favorite comfort meals.
"Smoked turkey legs, pasta, chicken wings, cookies-and-cream ice cream, and her go-to candy, Skittles. She can't stop eating!" a source reveals.
Article continues below advertisement
And she's not just chowing down in private. When Khloe hit popular steakhouse Stack in Las Vegas on December 30, an eyewitness claims she and friends ordered steak, sea bass, mashed potatoes, macaroni and cheese and four orders of fries.
"She looked heavier than ever," says the fellow diner. "Her butt was huge."
Big sister Kim's recent taunts about her expanding size has pushed Khloe into an even deeper depression.
"Khloe's so self-conscious," a source explains. "She's an emotional eater and she's having a really hard time shedding the weight."
While the reality star works out almost daily, the frequent food binges hinder her progress.
"There's always food at home," the source adds. "There are boxes of doughnuts and candy and she'll just stuff her face."