Khloe Kardashian's Secret Breakdown Before Caitlyn Jenner Confrontation On 'I Am Cait:' What The Cameras Didn't Catch!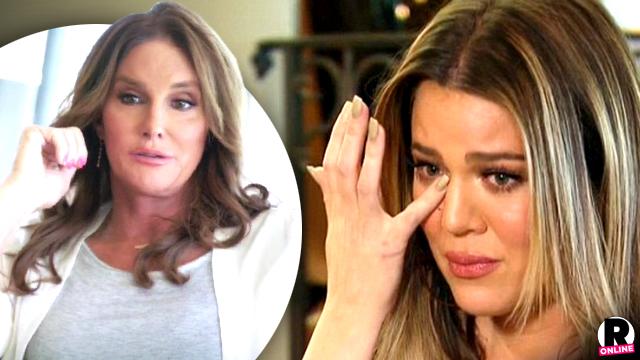 Out of all the Kardashian and Jenner sisters, Khloe seems the strongest: The tough-as-nails reality star always speaks her mind and never breaks under pressure.
But RadarOnline.com can exclusively reveal that the 31-year-old experienced an uncharacteristic meltdown behind the scenes of her former stepfather Caitlyn Jenner's new reality show.
Before filming her heated confrontation with Caitlyn about the star's behavior post gender transition for I Am Cait, which aired on Sunday evening, Khloe burst into tears, a family insider tells RadarOnline.com.
Article continues below advertisement
"Khloe was crying uncontrollably, saying she didn't feel ready to talk about her issues with Caitlyn on camera," the source recalls. "She was upset and felt pressured into it."
Khloe ultimately decided to talk with Caitlyn in front of producers and the public because "she loves her family and wants to see Caitlyn happy," the insider explains.
"The whole situation has been very hard on Khloe. Of course she supports Caitlyn, but she feels like she lost her dad."
By the time cameras rolled, the youngest Kardashian sister had pulled herself together, and was ready to speak about eyelash extensions, designer bags and of course Caitlyn's now infamous comments about ex-wife Kris in Vanity Fair.
(As RadarOnline.com reported, Caitlyn said her former wife was cruel and often "mistreated" her.
The conversation ended cordially, but Khloe still hasn't healed.
"Khloe and the other sisters are hurting," the source reveals. "Fans fail to realize just how difficult it's been for them to cope with Caitlyn's shocking transformation from man to woman."