Kelly Rutherford Rips NY Judge As Incompetent 'Cruel,' & 'Abusive' –– Read The Star's Shocking Diatribe Aimed At Court After She's Stripped Of Kids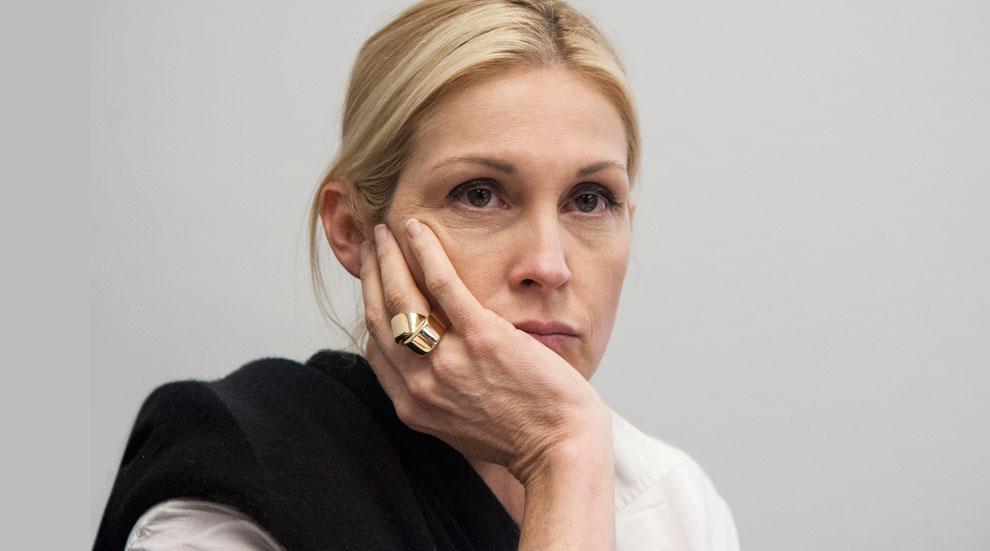 Kelly Rutherford slammed the judge who forced her to send her two kids back to their father in Monaco, calling her decision "shocking, illegal, and abusive to my children."
Rutherford, 46, held nothing back in a statement aimed at New York Supreme Court Judge Ellen Frances Gesmer, who ordered the actress to send her kids (son Hermes, 8, and daughter Helena, 6) back to their father Daniel Giersch after she broke their custody agreement by keeping them past a Thursday deadline last week.
Article continues below advertisement
The Melrose Place star, in her diatribe, said that "without any legal authority, a judge from the lowest ranking court in the state court system violated the highest ranking deferral constitutional rights of my American citizen children," referring to the fact that New York and California courts have deferred judgment to Monaco in the fiery custody case.
Read The Docs On RadarOnline.com
Rutherford said she "did her best to comfort the children," after the judge -- who refused to speak directly with the actress in the tense legal showdown -- ordered her to turn over the children to Giersch's mother.
"There are no words to help children understand why a judge would be so cruel."
The Gossip Girl star also took aim at her ex Giersch, the German businessman she's been battling in the courts for seven years, saying that "he didn't care enough about the children to" show up for the hearing Tuesday.
"Contrary to his many false claims, he, like all German citizens, can come to this country anytime on his German passport. But he didn't bother."
Article continues below advertisement
She said that Giersch, 41, lied to the court when he said that "he did not know the whereabouts of the children, or whether they were safe" after Rutherford missed the drop-off deadline.
"I told him in writing repeatedly that the children were in New York, safe with me," Rutherford said. "He Skyped with the children and talked to them many times ... it was all lies to persuade the court to issue an emergency order. "
In her coup de gras in the shocking statement, the Reckless star said that "as for Judge Gesmer, she has to live with herself and if she has a conscience, I suspect she will not sleep well, ever again."
A hearing in the matter is slated to occur in Monaco Sept. 3.